LEADERSHIP, COMMUNITY, CONFIDENCE
LIT & CIT TEEN PROGRAMS
BEING & BECOMING YOUR BEST SELF
LEADERS-IN-TRAINING (LIT)

TWO WEEK SESSIONS  – 16 YEAR OLDS – $1225
The Leader in Training (LIT) Program is open to 16-year-old campers or campers turning 16 during their LIT session and serves as the foundation of leadership training at Camp Stella Maris. Creative and engaging workshops in areas of communication, assertiveness, problem solving, and decision making are introduced to these potential leaders. Working both independently and in team settings, LITs discover their own strengths and opportunities as future leaders in hopes that each participant promotes these skills in their community.
LIT 1 – Jun 27-Jul 3 & Jul 4-Jul 9 (A & B weeks)
LIT 2 – Jul 11-Jul 17 & Jul 18-Jul 23 (C & D weeks)
LIT 3 – Jul 25-Jul 31 & Aug 1-Aug 6 (E & F weeks)
LIT 4 – Aug 8-Aug 14 & Aug 15-Aug 20 (G & H weeks)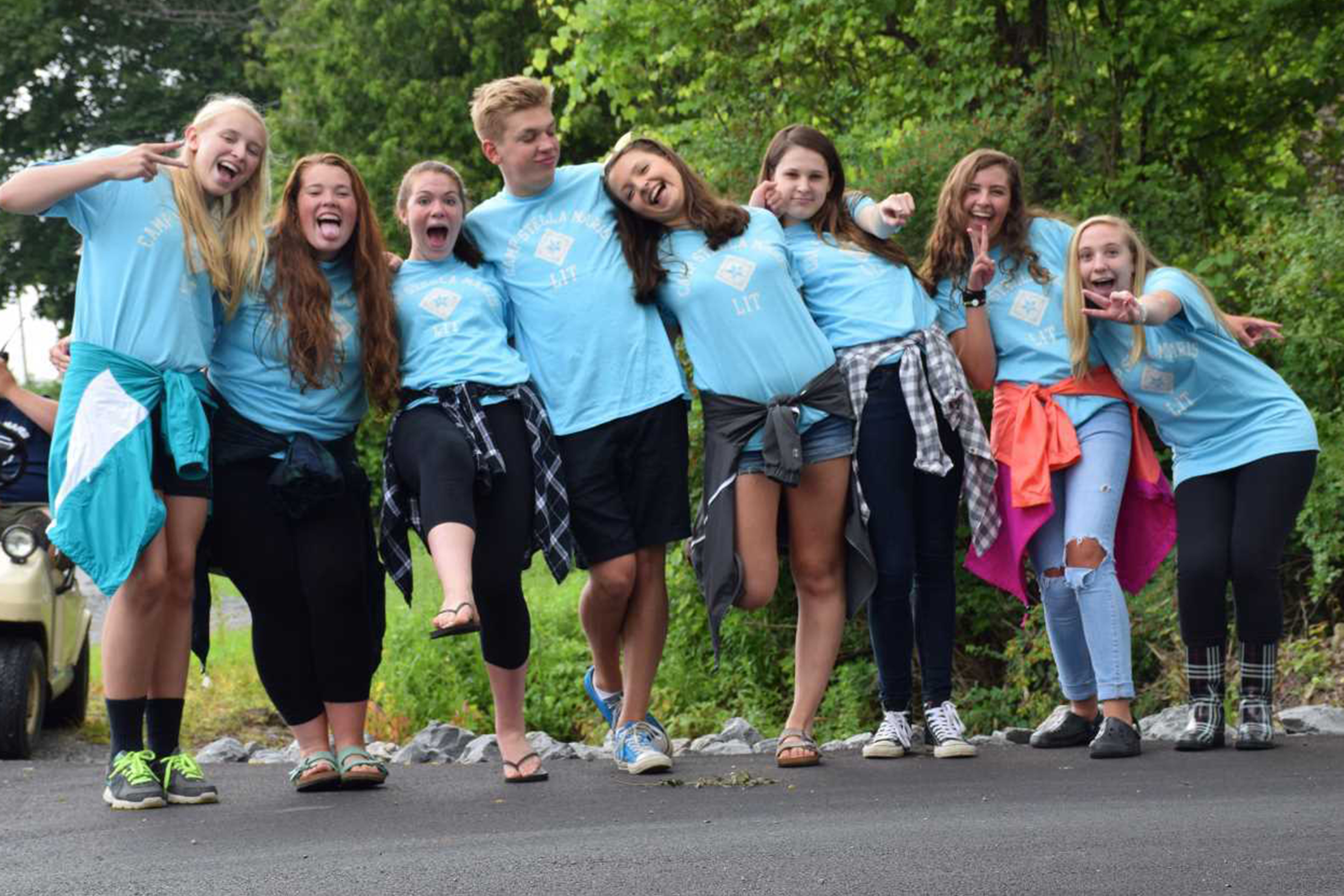 COUNSELORS-IN-TRAINING (CIT)
TWO WEEK SESSIONS – 17 YEAR OLDS – $870
The Counselor-in-Training (CIT) Program is for our 17-year-old campers or campers who will be 17 during their CIT session. Although it is considered phase two of Camp Stella Maris' Leadership Development Program, the completion of the LIT program is not a prerequisite for participation.
Throughout the two-week experience, emphasis is placed on skills specific to a camp environment. Creating successful peer relationships, working with children of a variety of ages and gifts, living in a Christian community and learning to appreciate the importance of taking responsibility are among the many skills you'll take away from this program.
CIT 1 – Jun 27-Jul 3 & Jul 4-Jul 9 (A & B weeks)
CIT 2 – Jul 4-Jul 9 & Jul 11-Jul 17 (B & C weeks)
CIT 3 – Jul 11-Jul 17 & Jul 18-Jul 23 (C & D weeks)
CIT 4 – Jul 18-Jul 23 & Jul 25-Jul 31 (D & E weeks)
CIT 5 – Jul 25-Jul 31 & Aug 1-Aug 6 (E & F weeks)
CIT 6 – Aug 1-Aug 6 & Aug 8-Aug 14 (F & G weeks)
CIT 7 – Aug 8-Aug 14 & Aug 15-Aug 20 (G & H weeks)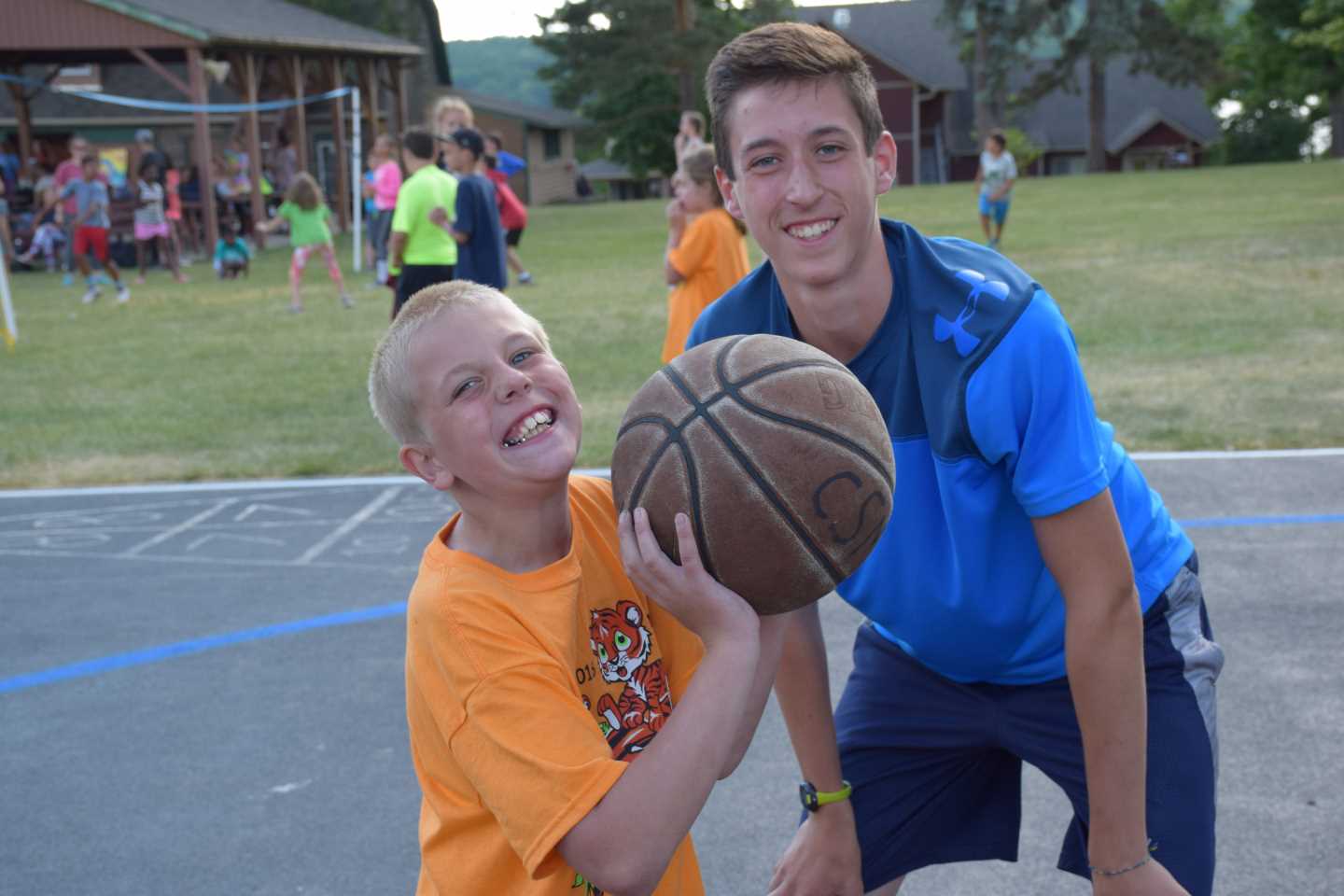 GIVE US A CALL OR SCHEDULE A TOUR
SCHEDULE A TOUR ONLINE
info@campstellamaris.org
585-346-2243
585-346-2243
4395 East Lake Road
Livonia, NY 14487
Camp Stella Maris of Livonia, Inc. is a registered 501(c)(3). EIN: 16-0743941