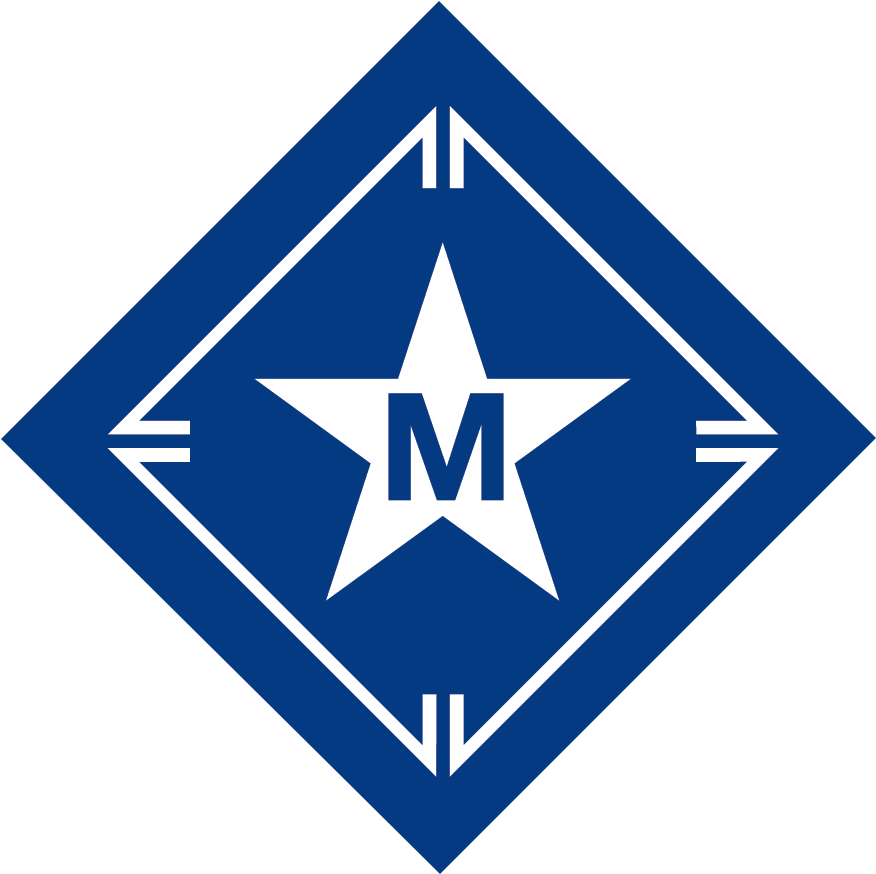 CSM COVID-19 Updates
Our Plan for a Successful Summer 2021 – Updated 5/28/21
Camp Stella Maris has the unique opportunity to allow kids to both grow and have fun this coming summer as we continue to navigate the COVID-19 pandemic. The pandemic has caused many changes in our lives, but the need for us to be a camp community has not diminished; it has only increased. Camp brings laughter, face-to-face relationships, freedom from screens and homework, improved mental health, the perspective of living in a community, continued love for the outdoors, and so much more.
Camp will look and feel different this year. But the value of being in an outdoor setting, among friends old and new, and participating in fun camp activities is needed more than ever during this challenging year.
Below are our current plans for operating this coming summer. All considerations are subject to change, modification or removal based on current and relevant research, CDC, state, and local Health Department guidelines. We expect state and local guidlnes to continue to evolve. 
Planning, planning, planning
Since the fall of 2020, we have been diligently working with, and learning from, other camp professionals both in New York State and across the nation. Based on increased understanding of the virus, the advancement in testing technologies as well as data collected from summer camps that ran both successfully and unsuccessfully in 2020, we have been able to ascertain what some of the safest practices are and what will most likely be some regulations.
Here are some resources that we have been using to create the safest camp experience possible: CDC,  ACA,  ACN
As we layout our plans for this summer we consider the following:
As an outdoor program, we are well-positioned to operate with appropriate COVID modifications and protocols.
We have a natural advantage with 33 acres to utilize for activities, adventure, and plenty of space!
Like previous summers, we will continue to have trained medical staff onsite at all times.
Pre-Camp Preparation
A healthy camp begins at home! We are asking our camp families to partner with us by helping to start each week with a healthy group of campers. What you do before camp will contribute to our success this summer. Therefore
We will be requiring proof of a negative PCR test (shallow nasal swab) prior to arrival. (Please see "COVID-19 Testing" section for details.)
We ask that campers engage only in low-risk behaviors to limit their exposure 14 days prior to camp. Campers will need to limit exposure to others and avoid large gatherings (i.e. graduations and graduation parties, weddings, year-end parties, sleepovers, sports tournaments etc.)
We will request that everyone follow the NYS guidance for travelers in the 14 days before camp arrival. Please click here for the latest guidance.
COVID-19 Testing
We have established a partnership with Grapefruit Testing to handle all testing needs for this upcoming summer. They are comprised of a diverse team of health care professionals that are passionate about providing data-driven best testing practices to camps and non-profits, at no cost to organizations or families. They only use FDA-EUA tests that can be self-administered and painlessly collected.
By partnering with Grapefruit, we are not only afforded the convenience of 24/7 physician coverage at no cost, but everyone is given peace of mind knowing that every camper was screened using the same high-quality testing procedure.
HOW IT WORKS:
Each camper will receive a testing kit by mail at least one week prior to your arrival. Inside the kit will be a QR code that will direct you to a brief instructional video. After you watch the video, you will scan a second QR code that will link you to a booking site and you will schedule your camper(s) for a brief COVID-19 telehealth appointment later in the week.
During this 5-minute appointment a physician will ask your camper a couple questions and then direct them through the collection of their sample (lower nasal PCR swab).
Lastly, you will drop off the sample to a FedEx pickup location for overnight shipping. (You will not be able to schedule a pickup with FedEx and must drop the package at a pickup location.)
Results will be reported within 12 hours of the lab receiving the sample and since camp will also receive a copy of the results, there is nothing else you will need to do on your end. (Any positive results will immediately be reported via email and text message alert.)
STAFF AND 2-WEEK CAMPERS: Just like campers, all staff members will be required to use Grapefruit Testing and provide a negative test result before arriving to camp.  Unvaccinated, overnight, staff members will continue to be tested weekly. Additionally, any campers that will be attending two consecutive sessions and do not have proof of full vaccination status will be tested prior to their second week. The process will be the same as at home, except the telehealth visit and sample collection will happen in our Health Center, with the support of our medical staff, and we will handle the shipping of the samples. Reporting of results will be the exact same.
TESTING ILL CAMPERS: In the event that a camper (or staff member) presents with COVID symptoms, we will set up a telehealth visit with the on-call doctor from Grapefruit Testing. If the doctor feels a test is indicated, we will collect the sample here at CSM and ship it to Grapefruit. As with any other major health concern, parents/guardians will be kept informed by our medical staff. (Specific actions regarding quarantine, isolation or dismissal from camp will be outlined in our Communicable Disease Plan, which will be finalized soon after NYSDOH regulations are released and then made available when it is approved by the Livingston County DOH.)
Please click here for more information about Grapefruit Testing and FAQ's.
Is Camp right for my camper this summer?
We understand this might not be the right summer for your camper to attend. If a camper or staff member is at higher risk for COVID-19 complications, we highly recommend they consult their medical provider to assess the risk of attending camp. Families who are not comfortable with the increased risk of contracting COVID-19 should not attend camp this summer.
Safety Interventions
We are currently in the process of finalizing our safety plan and will then submit it for Health Department approval. The plan follows the guidelines as to the use of  non-pharmaceutical interventions (NPIs). (NPIs are actions, apart from getting vaccinated and taking medicine, that people and communities can take to slow the spread of illnesses. For example, masks, hand hygiene, ventilation, testing, physical distancing, cohorting, etc.). We are working closely with our local Health Department to gain a better understanding of the guidance. As we do, we will continue to update this page.
Vaccines
STAFF: We are encouraging all eligible staff members to get fully vaccinated before the summer. We are excited and reassured by the number of staff members that have been proactive and are already fully vaccinated.
CAMPERS: At this point, we know that some campers will arrive fully vaccinated, but we do not anticipate they will constitute the majority of our camper population. There will be no difference in programming or specific NPI requirements for vaccinated vs unvaccinated campers; and we will not be outwardly identifying those that are vaccinated. However, there is a place on your dashboard where you can upload a copy of the front of your camper's vaccination card. (Please only upload cards if they have received both shots, if Pfizer or Moderna.) This information will only be used during contact tracing efforts, if it is determined that the camper had close contact with a confirmed COVID case. (Specific policies regarding follow-on procedures after a close contact may be different for vaccinated vs unvaccinated campers and will be outlined in our Communicable Disease Plan; which will be completed soon after NYSDOH regulations are released and made available.)
*Regardless of vaccination status, all campers and staff will be required to use Grapefruit Testing and provide a negative test result before arriving to camp.
Drop-Off
Dropping off your camper will look a slightly different this year as we strive to keep everyone safe and healthy.
Limiting the number of people on Camp – To limit the number of people entering our 'bubble' we ask each camper to be accompanied by only one adult when heading to their cabin. If you have multiple campers, each camper may have one adult accompany them. Other family members are welcome to safely wait in their vehicle as we are trying to avoid congregating throughout camp. Please do not bring a pet to Camp.  Everyone will be required to wear a mask while on Camp property.
STAGGERED ARRIVAL TIMES – Drop-off times will be based on the LAST NAME OF YOUR CAMPER. Please help us by arriving only during your assigned hour. If you have camper's with different last names, you may come during either drop-off slot.
For those with last names beginning with the letters A – L, you will drop off your camper between 2:00PM and 3:00PM on Sunday.
For those with with last names beginning with the letters M – Z, you will drop off your camper between 3:00PM and 4:00PM on Sunday.
Late arrivals – All campers arriving after 4pm on Sunday are asked to notify the camp office in advance for arrival instructions.
Click here for drop off & pick up times.
Vehicle Check-in – As we have done in the past, our staff will check you in at your vehicle as you drive in. At that time we will confirm the following items:
All required forms have been submitted online
Camper fee has been paid in full
Fulfillment of COVID-19 testing requirement
When all 3 items are confirmed your camper will receive their cabin assignment. You will then be directed by our staff where to park your vehicle. If your camper is marked incomplete, you will be directed to talk with an office staff member after the Check-In Tent.
The Check-In Tent – After parking your vehicle please gather all of your belongings and walk with your camper to our Check-In Tent. We highly suggest bringing a wagon, hand truck, or other wheeled device as we are unable to help you transport your belongings this summer. At the Check-In Tent a staff member may perform a pre-entry health check if required by the Department of Health.
Dropping off your Camper at their Cabin – After making your way through the Check-In Tent you will accompany your camper and their luggage to their cabin. A table will be set up in front of each cabin and the counselors will be there to greet you. During this time, you'll have a chance to share anything special about your camper you feel their counselors should know. Then its time to give them some words of encouragement,  a big hug and let us take care of them for the week. We'll help them get their belongings into the cabin and get their bunk set up. For their health and safety, only staff and campers are allowed in cabins this summer. Adults are free to wander over to our outdoor Camp Store and/or to drop off medications if applicable. Stella Snacks (individual camper care packages) will be available this summer. Information will be available soon on the parent portal as well as at drop off.
Medication Drop-Off
To provide a safe environment for all campers, CSM staffs a modern health center with a full-time, live-in Registered Nurse and Emergency Medical Technician (EMT) 24 hours a day.  ALL medications, including vitamins, inhalers and over-the-counter medications, must be stored in our health center. Parents with campers requiring medication during their stay must visit the Health Center and provide the medical staff with appropriate medications. All medications must be received at the time of drop-off in order for our camp medical staff to review and process medications in a timely manner. Medication check in:
Receive your cabin assignment at car check in or from an office staff member.
Proceed to the blue medical tent outside the health center to submit your name and phone number. We will text you when it's your turn to head to the Health Center.
Once at the Health Center you will be guided through the process of labeling your camper's medications.
Meet with a Health Center staff member to review all medications.
*Please bring only the EXACT amount of prescribed medication your camper will need for their week at camp. Medications must be in the original container, properly labeled and have a valid expiration date. Medications in zip lock bags and pill sorter containers will not be accepted.
Pick-up
Pick-up will be similar to drop-off in limiting the number of people on Camp. We ask each camper to have only one adult go to their cabin to pick up. If you have multiple campers, each camper may have one adult go to their cabin. We highly suggest bringing a wagon, hand truck, or other wheeled device as we are unable to help you transport your belongings this summer.
Be sure to check for all of your camper's belongings before you leave their cabin and stop at the lost & found table, near the Check-In Tent, on your way out.
Pre-registration for 2022 will be available near the lost & found table as well.
Click here for drop off & pick up times.
IMPORTANT SAFETY MEASURE: We understand that everyone has busy schedules and need to make specific plans, so we wanted to let everyone know that campers will not be allowed to be picked up and then dropped back off during their session for any reason. (This includes doctor appointments, sporting events, family gatherings, missing home, etc.) If you have extenuating circumstances, please contact our office prior to your camper's session and we will work with you to come up with a potential work around (i.e. a telehealth visit in a private area of our Health Center).
Program Schedule
We have done our best to create the framework of a schedule that mirrors the traditional CSM schedule as much as possible, however there will be differences. Here is an overview of what our programming will look like:
MORNING PROGRAMS: Our traditional morning periods are no longer just for mornings. Campers will pick back up on visiting the five programming areas (adventure, arts & nature, ballfield, spiritual and waterfront) after lunch.
PROGRAM AREAS: With the extension of our "morning" periods, we are excited that we will be able to offer campers of all ages even more options than usual. (For example, we intend to offer our youngest campers an opportunity to climb the rock wall.)
STORE: No need to worry, campers will still get an opportunity to get their slushie fix every day!
OPEN BALLFIELD: Although we won't be able to do open ballfield in the traditional sense, campers will still be given freedom of choices throughout ballfield in our new Evening Frolic block. So, don't fear gaga, tetherball, etc. are still on the docket.
OPEN WATERFRONT: The biggest reason we extended our programming into the afternoon is because we will not safely be able to have all of camp down at the waterfront. However, every camper will get a large block of time at the waterfront each day and be given opportunities to participate in their favorite activities.
EVENING PROGRAM: Jack, our Program Director, has been hard at work coming up with evening programs that are just as creative and off-the-wall zany as ever, all the while keeping safety in mind.
MASS: Campers will celebrate Mass two times during the week. Mass will be held outside and the campers will be physically distanced.
Interactions between Cabin Families (Cohorts)
Meals and Peggy's Cafe
It remains our goal to continue providing campers with good food as well as a variety of choices at each meal. The biggest difference this summer will be in how campers have access to options. We will not be having traditional salad, deli and pasta bars; however,  alternatives will still be available. Because dining occurs indoors and unmasked, it is a little bit of a higher risk activity. To mitigate these risks, we plan on implementing the following practices:
All meals will have two seatings, in order to create maximum space between tables.
Cabinmates will eat at the same table and only their counselors will be their table host.
Once campers are seated, they will unmask and then remain seated until the end of the meal.
The counselor acting as table host will remain masked and be the "runner" for the table.
In order to make this as least taxing and efficient as possible, campers will be told the menu of the day, including alternate options, each morning. Counselors will take a tally of how many campers are interested in each option and share this with the kitchen staff to help better ensure there is enough of everything that campers want. (Extras will always be available for campers that either change their mind or just want more.)
Campers will mask up and exit the dining hall as a cabin.
As always, please inform us of any specialty dietary concerns in the camper's Health History.
Separate plans will be made for gluten-free campers to ensure no cross contamination.
Face Coverings & Physical Distancing
Since the majority of the day will be spent outdoors and campers/staff will only be interacting with other campers/staff within their pod, we have developed the following masking policy.
Unvaccinated campers/staff do not need to wear a mask when they are within their pod.
Unvaccinated campers/staff are strongly encouraged to wear a mask when entering/exiting Peggy's.
Fully vaccinated campers/staff will not be required to wear a face covering at any time.
Daily Health Checks
Daily surveillance of camper well-being has always been an integral part of our health and wellness protocols. This summer, in addition to our usual surveillance there will be an increased emphasis on screening campers and staff for COVID symptoms. This will include daily health checks of overnight campers and staff – staff will check tempatures every morning and evening (prior to breakfast and dinner) and visually inspect campers for signs of potential COVID symptoms throughout each day.
*If your camper has a chronic or pre-existing health conditions with symptoms that can mimic those of COVID-19, a diagnosis from your camper's healthcare provider is required.*
Cleaning and Disinfecting
We will have enhanced cleaning and sanitizing around the camp facility throughout the summer in accordance with CDC guidance and state and local regulations. All cleaning products are EPA /CDC approved to prevent the spread of COVID-19.
Hand Washing and Sanitizing Stations
Staff and campers will be instructed in proper handwashing techniques and required to wash their hands with soap and water throughout the day. To increase access and encourage more frequent handwashing, we have added 4 outdoor handwashing stations located around camp. The location of all handwashing facilities will be pointed out to campers during their tour and orientation.
At times when handwashing facilities are not available or easily accessible, the use of alcohol-based sanitizer will be utilized. Sanitizer dispensers are available at all cabins and buildings around camp. Additionally, portable sanitizer dispensers will be located at each of the program areas.
Response Management of a Case or Probable Case
Specific protocols will be written in our Communicable Disease Plan. This plan is being finalized and after approval by the Livingston County DOH, will be made available to everyone. The link to this document will be made available in this section.
Parent Communication
As always, Camp Stella Maris strives to communicate with parents in a transparent, thoughtful, and thorough manner. Knowing the importance of communication this summer, we are committed to open dialogue and communication with families every step of the way.
Additional Questions?
If you have any questions about this summer, please reach out. We are here to talk through any questions or concerns you have. Give us a call at (585) 346-2243 or email us at info@campstellamaris.org.