BRING THE WHOLE FAMILY TO CAMP

Registration for 2023 is now closed
Please check back later for 2024 dates
It's FAMILY time!!!!
Come and be a kid again at our family camping week! Our 3-day/2-night camping getaway is sure to leave you with a lifetime of memories.
Stay in one of our 23 cabins and embrace an abundance of activities located throughout our 33 acres of fun including our 700 feet of lake front.
Our cabins can sleep between 12-18 people. We have two bathhouses with individual toilet and shower stalls for our guests.
We also have multiple shared fire pits to use throughout your stay.
Bring your own food and grill and we will provide the picnic table. We even offer storage for your refrigerated items in our walk-in cooler!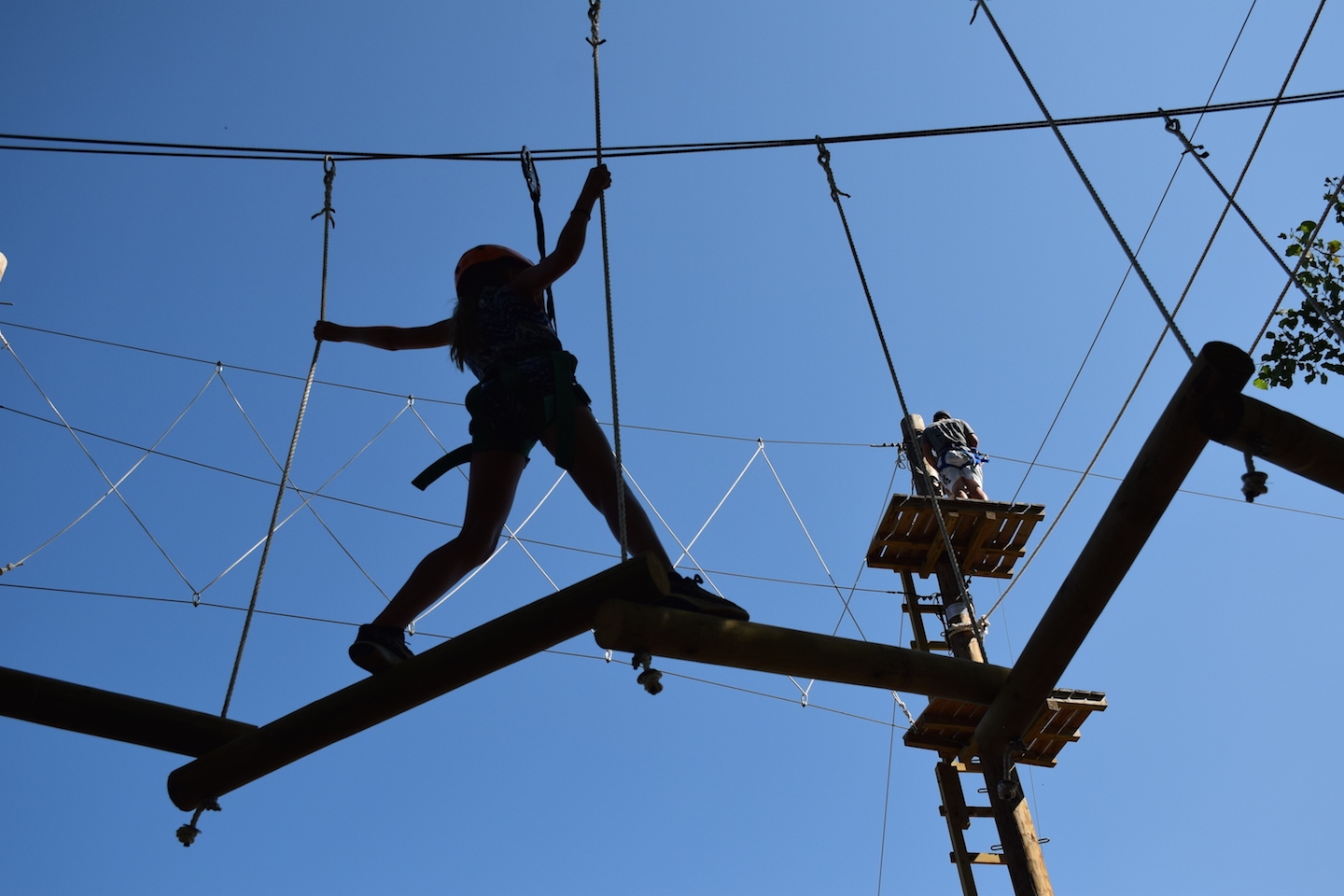 Frequently Asked Questions
We hope these answer most of your questions, if not, give us a
call at 585-346-2243!
Cabin Information (Map/AC/WiFi/Electric)
When you register you will be able to select a specific cabin (please note: our 23 listed cabins are not equipped with AC). You can see our campus map HERE, for cabin selection.
Each cabin is equipped with one 20-amp circuit. Small appliances such as fans, phone chargers and coffee makers are fine, but it cannot support large devices such as mini refrigerators and air conditioners. Camp is equipped with WiFi and we will provide login information at check-in.
Meals/Alcohol
Unlike during our children's summer camps, meals will NOT be provided. Please bring all your own food and drinks for the duration of your stay. Each cabin will be assigned shelf space in Peggy's walk-in cooler to store items that require refrigeration (freezer space not available). You're welcome to bring your own camping grill and there are grocery stores within a short distance of Camp, as well as pick-up and delivery options. You can see our guide to restaurants and grocery stores HERE. 
If preferred, you are welcome to store food in a personal ice chest at your cabin. Additional ice is available for a small fee upon request.
Adult beverages are allowed, we ask that you be 21 years or older and please drink responsibly.
Packing List
You can find our packing list HERE
What activities will there be?
Activities included in your camping fee:
Canoeing, kayaking, hiking, pedal boating, swimming, mini golf, shuffleboard, basketball, soccer, gaga, boondoggle, and fishing.
Additional activities you can purchase:
High ropes course, and boating (tubing and banana boat). We will provide you a scheduled time when you arrive.
I have credit on my account from summer camp, can I use that for Family Camping?
Yes! Please register as normal and pay the 25% deposit to reserve your space. You can then give us a call at 585-346-2243 or email [email protected] to have your account credit refunded to you. 
Check-in/Check-out Process
Check-in will take place from noon to 8pm on August 19th at the Fellion (formally known as the Health) Center. If you're arriving later than 8pm please let us know.  Check-out will be by 11:00 am on August 21st. We ask that you sweep and tidy the cabin before your departure and tie up any garbage and leave it on the porch.
Cancellation/Refund Policy
A 25% deposit is due at the time of booking. This deposit is non-refundable but can be transferred and used towards the payment of another program at CSM. The remaining balance is due on or before arrival to camp.
Can we bring a motorized/non motorized boat?
We are able to accommodate a limited number of motorized boats for Family Camping. Please be sure to rent one of our dock spaces when you register to ensure you have a place to keep your boat. You may bring a non-motorized boat/jet ski. Non-motorized boats can be stored on the beach, and jet skis on your trailer. 
Safety/Supervision
Parents/guardians are responsible for the actions, safety and supervision of any members of their party under the age of 18. Children under the age of 16 must always be accompanied by a parent/guardian or similar adult responsible for their safety and behavior. All parties must have a responsible adult over the age of 21. Any guests that are affecting the experience or safety of other guests will be asked to leave without refund.
Guests attending without minors will need an adult 21 years or older to act as the responsible adult for their party.
Visitor/Pet policy
No visitors will be allowed during your stay. Anyone on Camp property will need to be a registered family camper. Pets are also not allowed during Family Camping. 
Will there be lifeguards or childcare available?
We are unable to provide childcare or lifeguards during Family Camping. All children will need to be supervised by their parents/guardians.
Will the camp store be open?
The Camp Store will be open between 12:30PM and 1:00PM each day.
585-346-2243
4395 East Lake Road
Livonia, NY 14487
Camp Stella Maris of Livonia, Inc. is a registered 501(c)(3). EIN: 16-0743941