ROCHESTER'S PREMIER SUMMER CAMP FOR OVER 90 YEARS
ACCEPTANCE, FRIENDSHIPS, VALUES
90 years of confidence building, magic making, and friendship facilitating memories. Join us for overnight, day, and family camp and see the CSM tradition in action this summer.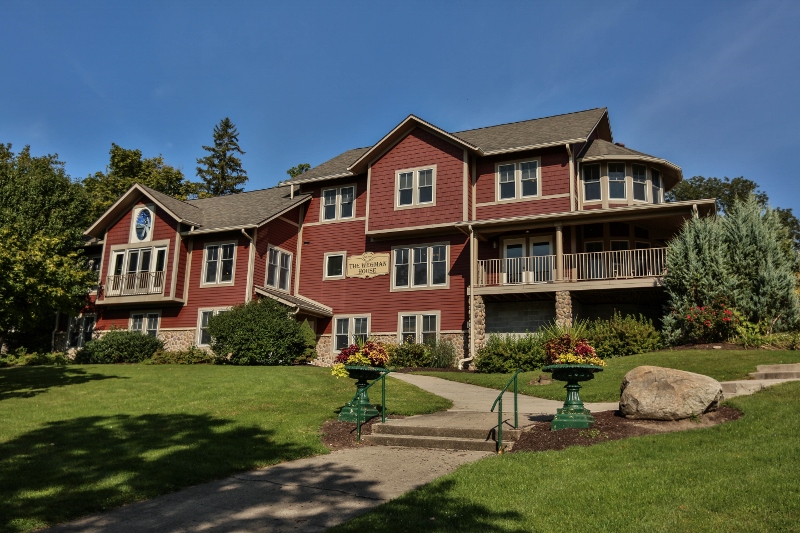 With beautiful views of conesus lake, a facilitated high ropes course, and modern amenities, CSM makes the perfect home for retreats, wedding receptions, team building and more.
Camp doesn't end in September. Join us for Family Camp, Women's Getaway Weekend, LEAD, and more. Check out all of our fall, winter, spring options!
THE CSM WAY
For more than 90 years Camp Stella Maris has been a home away from home for campers to try new and exciting things, meet new friends, and challenge themselves. Located 30 minutes south of Rochester on the shores of Conesus Lake, CSM has programs for campers ages 5-16. Traditionally an overnight summer camp, Camp Stella Maris also offers Day Camp, Teen, and Beginner Programs. When creating summer camp magic isn't on the agenda, CSM offers year-round programming, facility rentals for retreats, and team building programs.
"Couldn't ask for a better staff, location or atmosphere for my child to grow up and enjoy every summer. Day camper for 3, did overnight experience, then first full week of residential camp 2015, and just dropped her off for C week 2016.  Amazing and magical place. Absolutely recommend!"
-Camper Mom
UNITED STATES BANKRUPTCY COURT: FOR THE WESTERN DISTRICT OF NEW YORK
In re Diocese of Rochester
Case No. 19-20905
PLEASE TAKE NOTICE THAT, On September 12, 2019, the Diocese of Rochester ("Diocese") filed for protection under chapter 11 of title 11 of the United States Code (the "Bankruptcy Code").
The Bankruptcy Court has established August 13, 2020 at 11:59 p.m. (prevailing Eastern time) as the deadline to file proofs of claim against the Diocese (the "Bar Date").
If you have a claim against the Diocese, including, without limitation, a claim related to sexual abuse committed by any person connected with the Diocese, you must file a claim on or before the Bar Date.
Please visit https://case.stretto.com/rochesterdiocese or call (855) 347-3773 for more information on how to file your proof of claim.
IF YOU DO NOT TIMELY FILE A PROOF OF CLAIM, YOU MAY FORFEIT YOUR RIGHT TO VOTE ON ANY PLAN OF REORGANIZATION AND TO SHARE IN ANY DISTRIBUTIONS MADE TO  CREDITORS IN CONNECTION WITH THE DEBTOR'S CHAPTER 11 CASE.