Camp Stella Maris Summer Staff
A rewarding experience! Get paid to play as you grow as a person & leader while impacting the lives of children.
Due dates for forms, training requirements dates in addition to 8 weeks of summer camp.
Thinking about applying or have been hired but have questions? Check out our FAQs
coming soon!
Find information here if you are coming in from out of town for the summer.
coming soon!
New Staff Orientation (CORE & New)
Saturday June 1, 2024
Open House
Sunday  June 2, 2024
DAY CAMP
Week 2: July 1 – July 5
Week 3: July 8  – 12
Week 4: July 15 – 19
Week 5: July 22 – 26
Week 6: July 29 – Aug 2
Week 7: August 5 – 9
Week 8: Aug 12 – 16
Week 9: Aug 19 – 23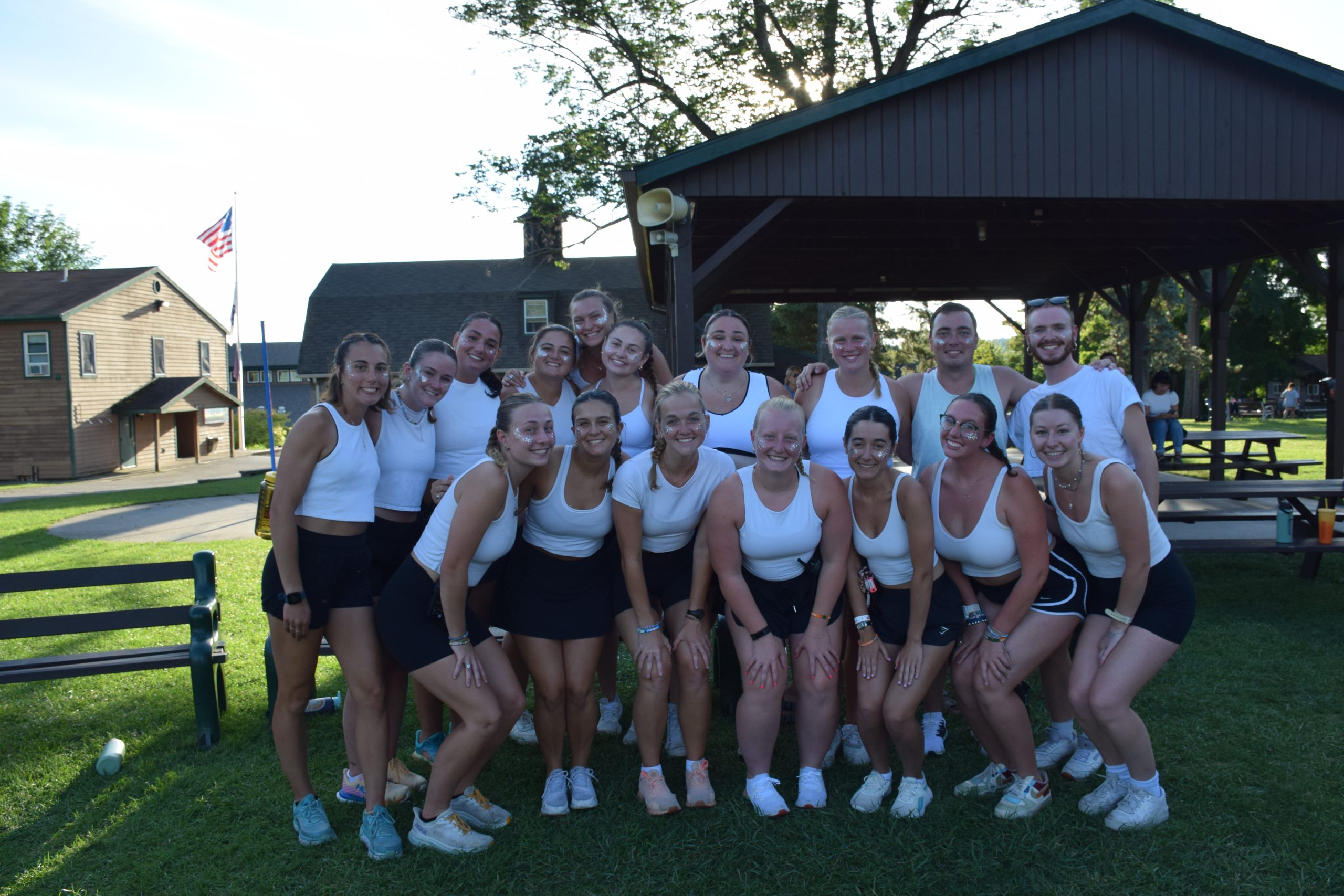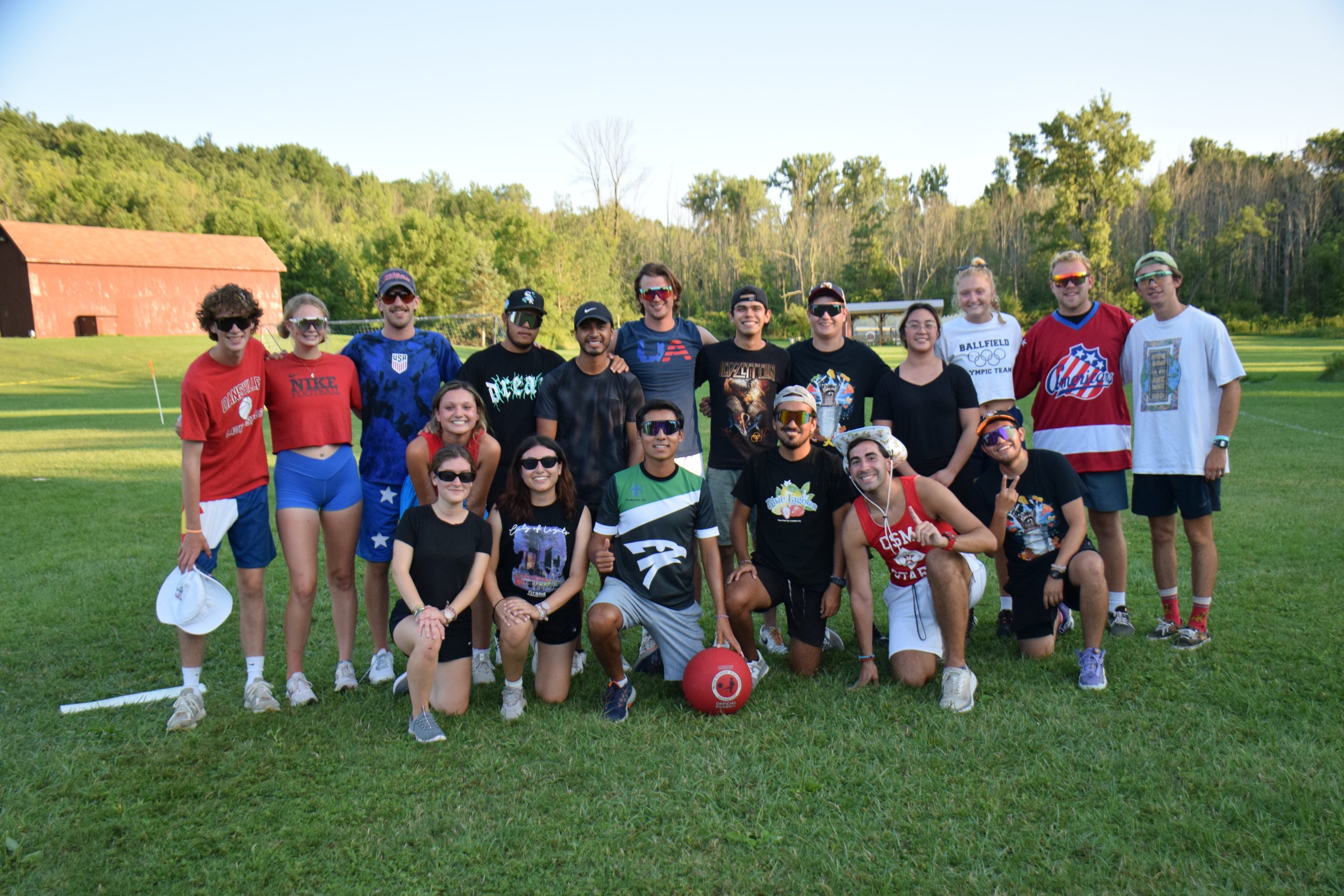 Management Training (CORE)
May 20-22, 2024
Pre-camp Training Week
June 23 – 29, 2024
OVERNIGHT CAMP
B Week: June 30 – July 6
C Week: July 7 – 12
D Week: July 14 – 20
E Week: July 21 – 26
F Week: July 28 – Aug 3
G Week: August 4 – 9
H Week: Aug 11 – 17
I Week: Aug 18 – 23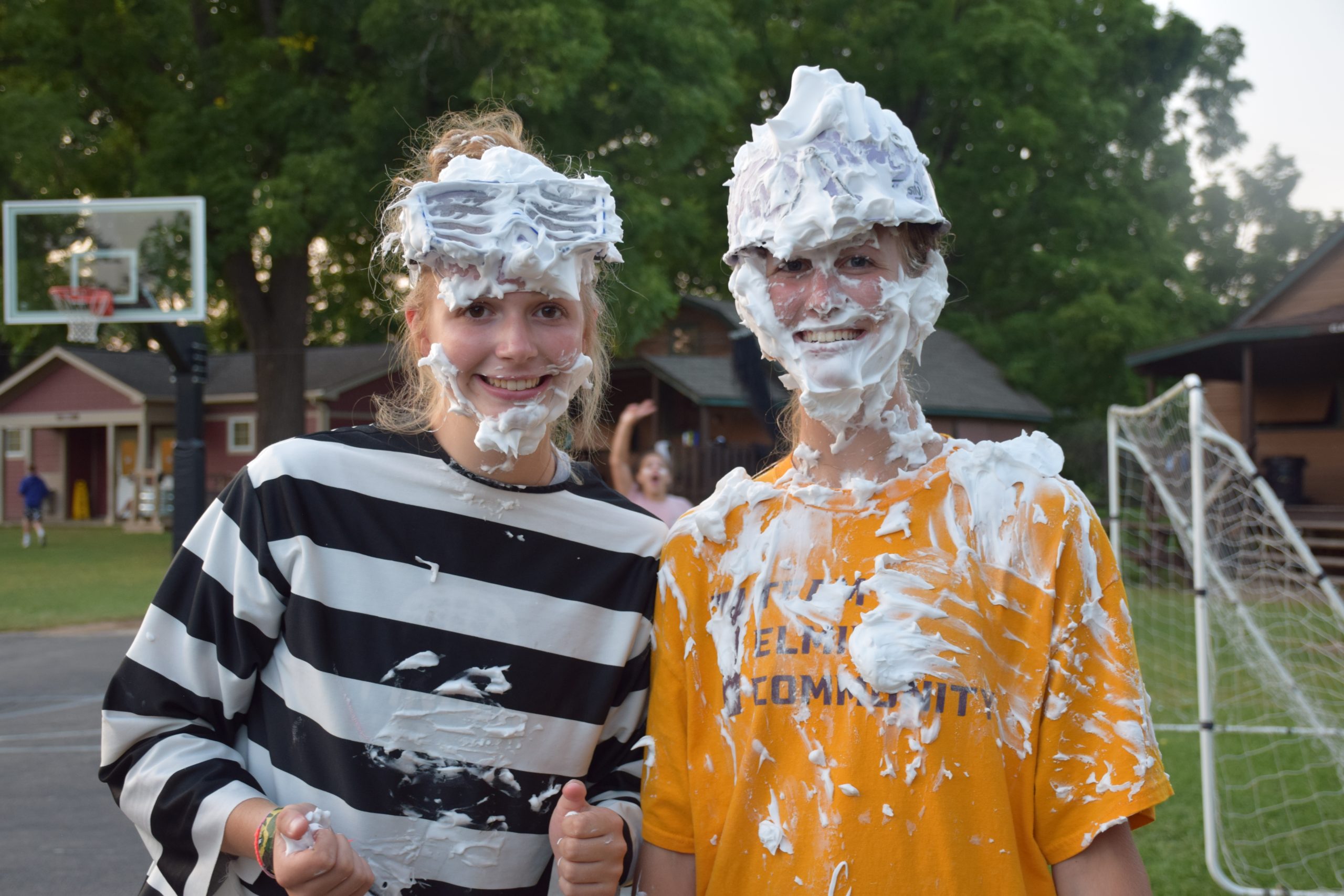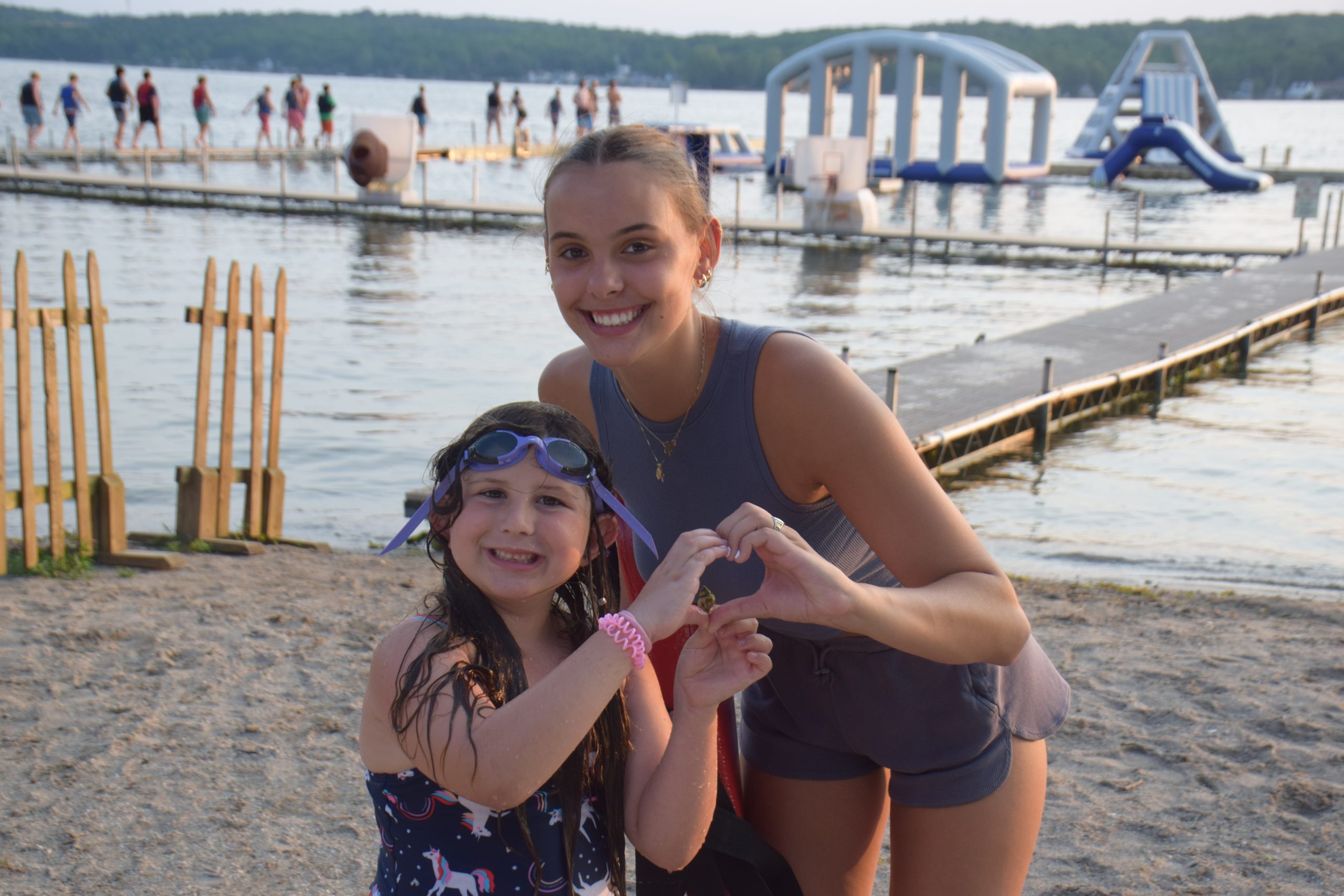 CABIN COUNSELOR
PROGRAM & SECURITY
OFFICE
MAINTENANCE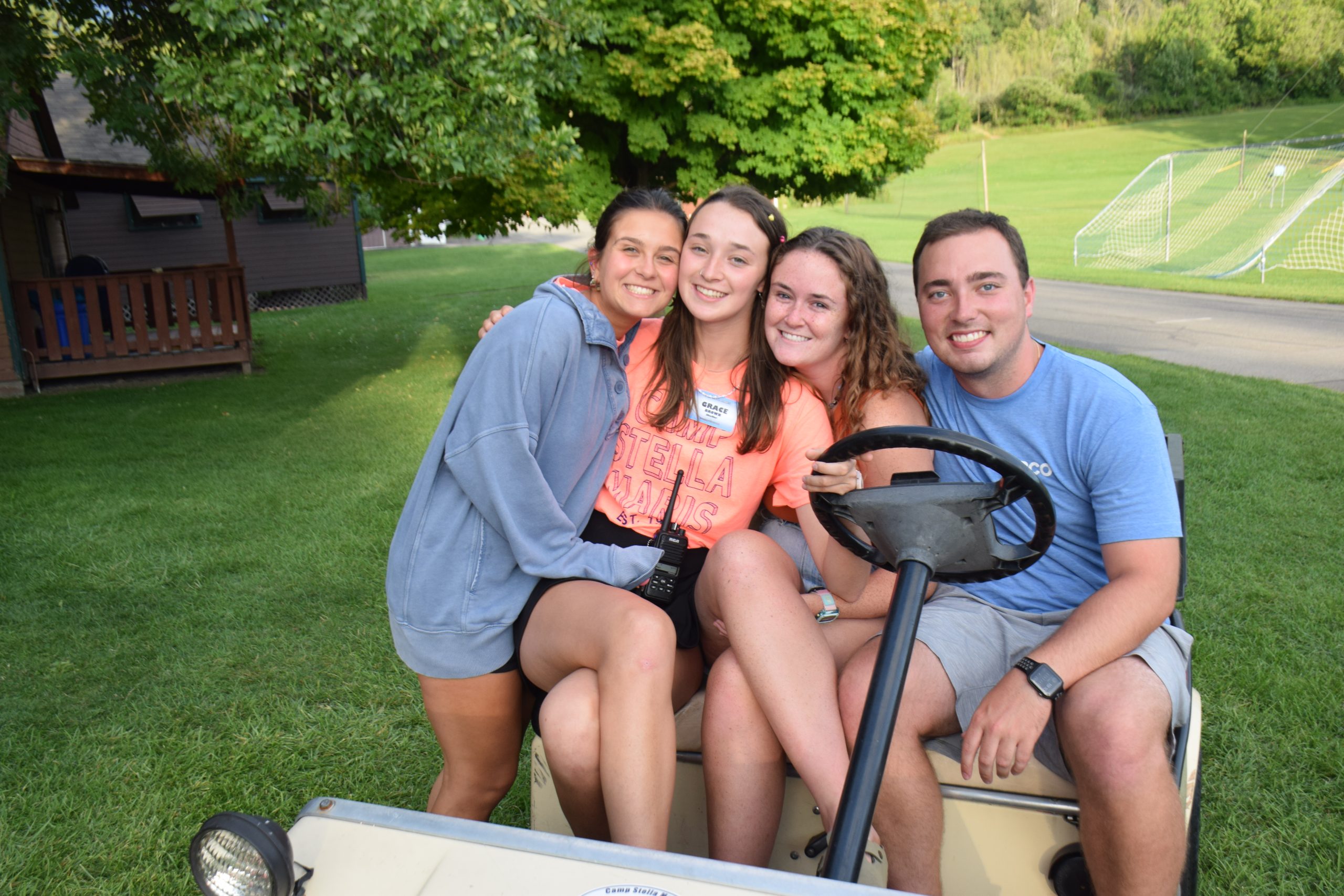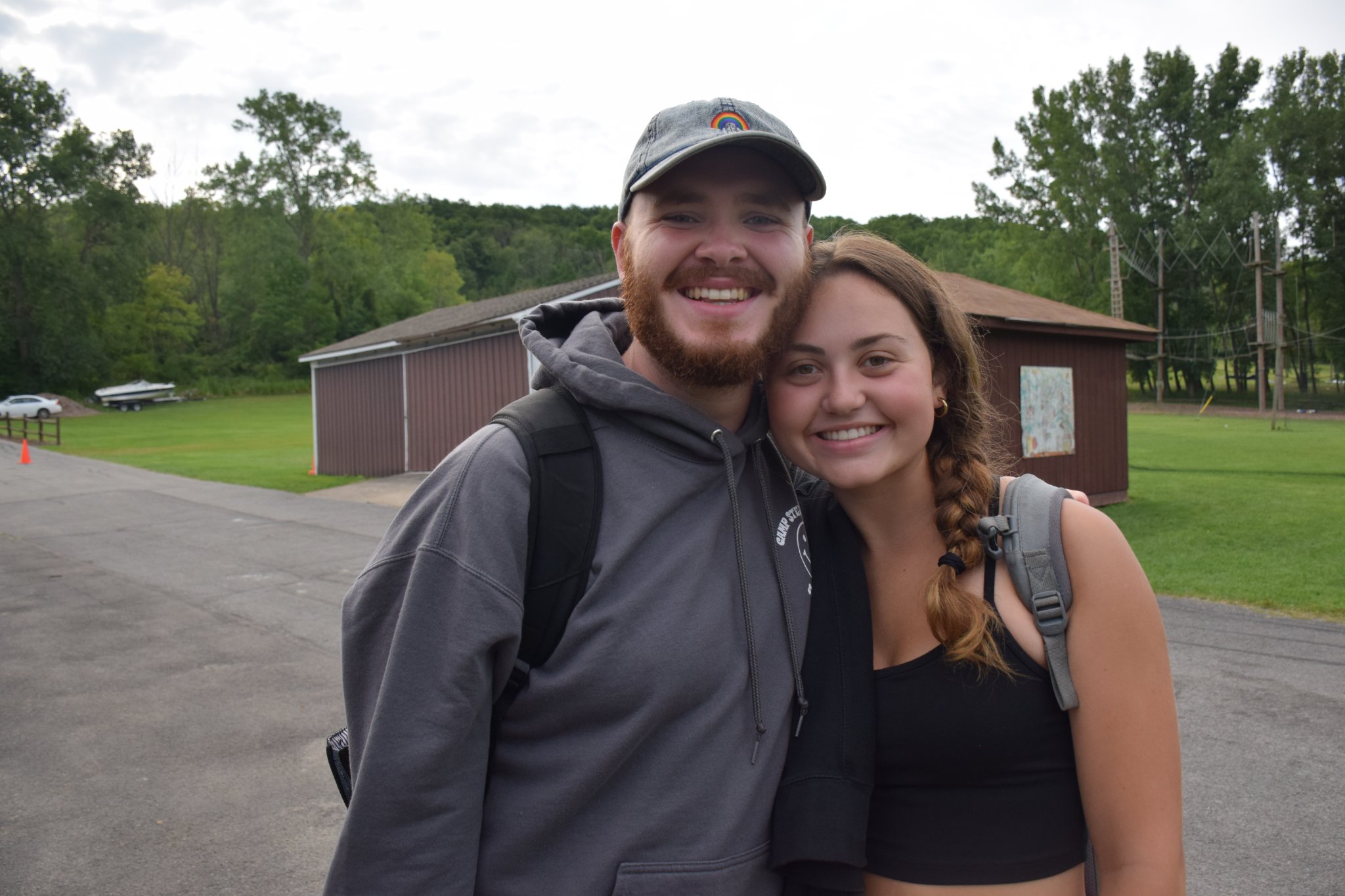 Apply for positions that interest you!
Selecting a position on an application does not commit you to anything. No positions are already filled or guaranteed to anyone prior to Nov 1. Select a position you think you will be a good fit for.  Be sure to read relevant expectations and descriptions of the jobs prior to applying.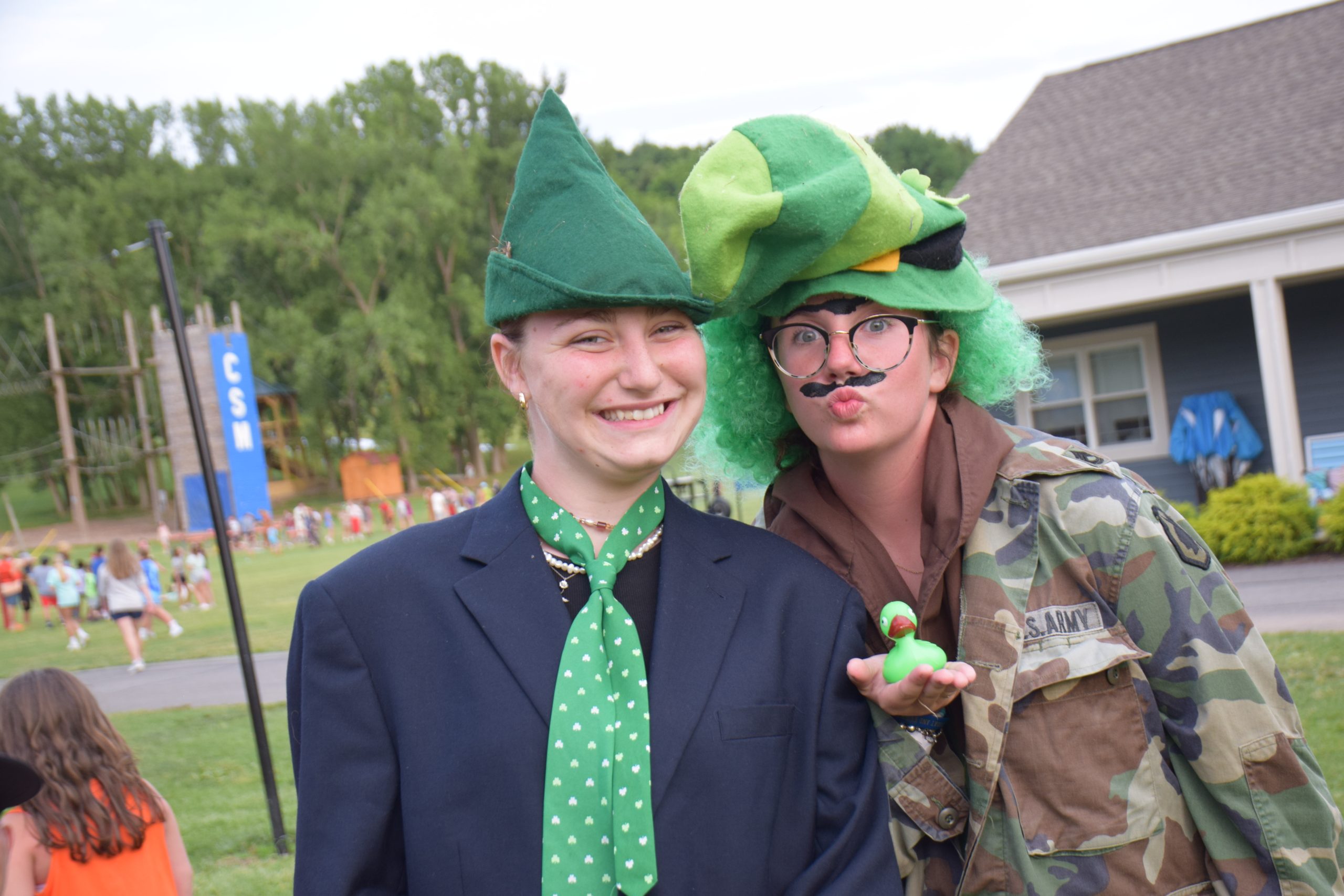 A day in the life of an overnight cabin counselor
7:15-9:00: Wake-up, Breakfast, Hygiene/Prep for Day (counselors split shift)
9:00-12:30: Area Programming (includes 1 hour off)
12:30-2:00: Lunch (2 shifts), Snacks at Store (1/2 of Campers), Downtime, Staff Meeting AFTERNOON: Open Waterfront (All of camp at the lake), Mass (Mon & Wed), Snack 5:30-6:30: Dinner (2 shifts) and Snacks at Store (Other 1/2 of Campers)
6:30-7:15: Open Ballfield (All of camp at the ballfield)
7:30-8:30: Evening Program (All camp activities planned by our Program Director) 8:30-10:00: Campers get ready for bed, etc.
10:00-12:00: 1 hour of time off per counselor
12:00: Curfew
All summer camp live-in staff are required to arrive at camp by 12:30 on Sundays in preparation for campers to arrive for the week. After campers leave (either Friday or Saturday) staff are responsible for resetting camp for the arrival of the next session of campers. Once this is complete, staff are off until their next report time on Sunday.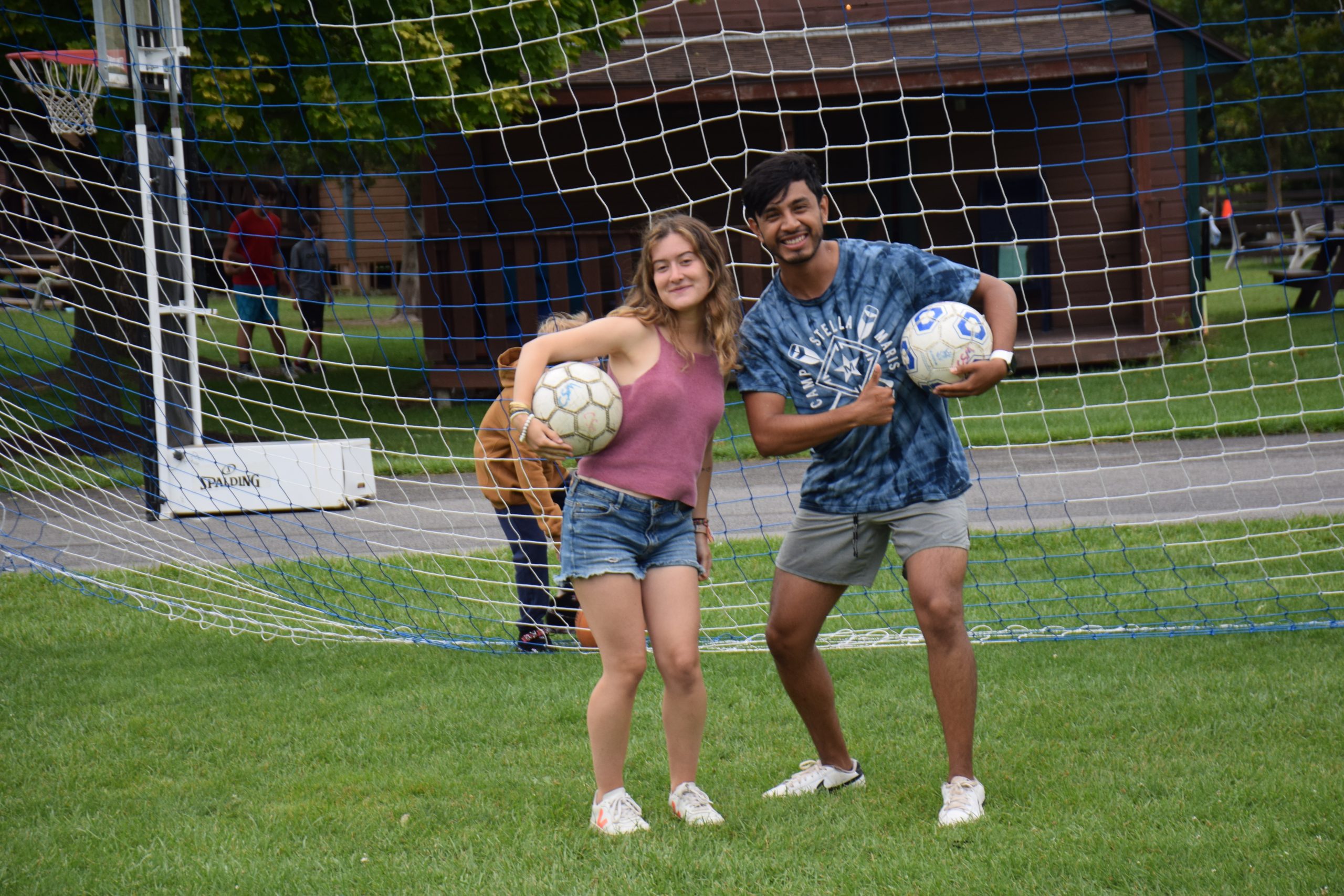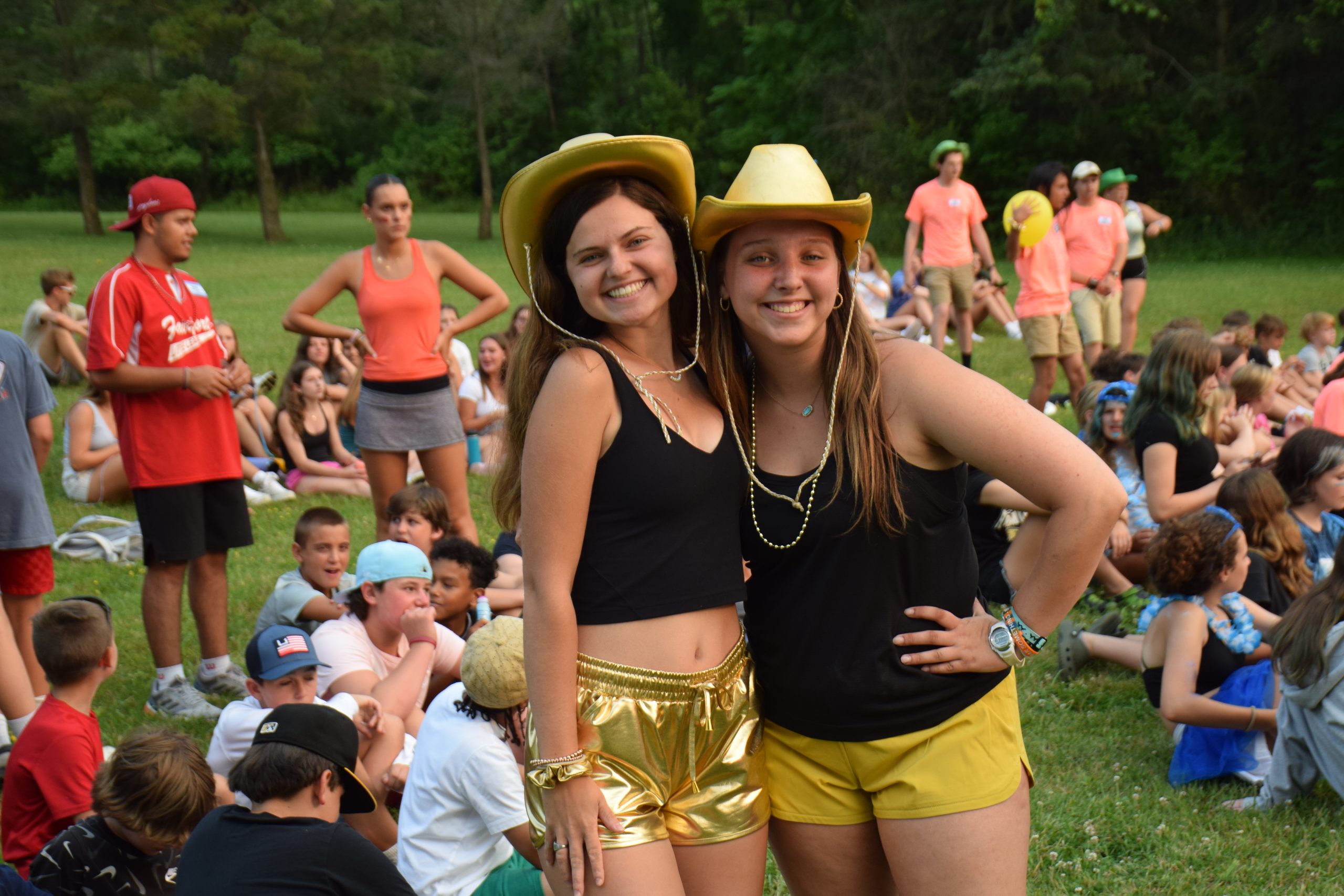 Important Application Dates
Nov 1 – Applications open
Nov 26 – CORE applications due
Jan 1 – Returning cabin staff applications due
All new applicants will be accepted until all positions are filled.
Learn and develop real world skills that will prepare you for college, a career and life.
While working at camp, you will learn a variety of leadership skills as you provide guidance to campers and serve as a positive role model. Build confidence in yourself with enthusiasm as you help campers make better decisions and overcome challenges.
Learn how to remain flexible and adjust successfully when unexpected things occur. You will become skillful at managing campers that are having conflicts with peers and help them work through it.
Communication & Teamwork
Work together with staff and campers to collaborate and support each other to reach common goals. Through communicating during these experiences, you will find ways to work with many diverse talents and personalities to become a successful team. As you sing, dance and perform in front of large and small groups you will build skills to be able to positively experience many types of social environments.
Opportunities to teach and guide campers and staff in different games such as soccer, basketball, kick ball, volleyball, dodgeball, miniature golf, tetherball and so much more. Learn a variety of ways to use nature to develop spectacular learning moments for campers through scavenger hunts, nature bingo, hikes in the woods and exploration of camp.
Communication, Collaboration, Critical Thinking, Creativity, and Contribution that are critical for success in today's world are developed and practiced at camp.
Differentiated Instruction
Experience through trial-and-error ways to adjust how you give instructions, implement activities, set up a camper's environment, and modify day to day activities to meet the needs of different types of campers so they are all able to be successful in all areas at camp.
Organization & Time Management
Each day at camp is packed full of fun. Finding ways to manage your time to fit all the fun in and still have time to take a breath is a skill you will practice and become successful at very quickly. Through organization of planned activities, down time and spur of the moment activities you will gain knowledge to become successful in these areas in future endeavors.
Patience & Responsibility
Once campers arrive, you accept responsibility for them. You will become skilled in ensuring camper safety both physically & emotionally while guaranteeing campers are fully engaged in their positive experiences at camp.
Diverse & Global Experience
Campers and staff will be from a variety of places and cultural perspective from around the US and the world. Learn about other cultures as compared to your own. 
Important Training Dates
May 20 – 22 – Management Training – CORE staff only.
May 31 – June 2 – New Staff Orientation – CORE & New staff.
June 2 Open House – All Staff
June 16 – 22 Prior to Pre-camp Set-up – CORE staff; international staff arrive.
June 23 – 28 Pre-Camp Staff Training  – All staff