MEET THE YEAR ROUND STAFF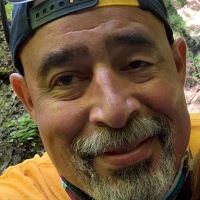 John Quinlivan – Executive Director
John Quinlivan has served as the Executive Director and CEO of Camp Stella Maris since 2007. He has served as the Chairperson of the American Camp Association (ACA) Upstate New York, Local Council of Leaders and currently serves on the ACA Volunteer Engagement Committeeand. He has been a presenter at national, state, and regional camp conferences. Prior to CSM, John worked at Geva Theatre Center where he held various positions starting in 1987 including Scenic Carpenter, Technical Director, and Production Manager through 2002. In 2000, John oversaw the construction of the 200-seat Nextstage at Geva which provided a production space for non-traditional programming. In July of 2002, John was named to the organizational leadership position of Managing Director. John is a graduate of Purchase College and the Nonprofit Leadership Program at the Stanford University Graduate School of Business. John earned his Lean Six Sigma Green Belt in 2014. John lives in Lima, NY with his amazing wife, Heidi.
tel: 585-346-2243 ext. 102 email: john@campstellamaris.org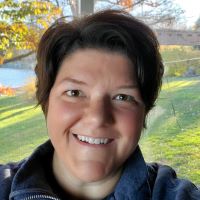 Jenn Meyers – Camp Director
Jenn began as the new Camp Director January 2017 and is bringing with her her vast experience in various roles on Camp. Beginning as a camper in 1987 and then joining staff in 2000 as a cabin counselor she went on to become the arts and nature director,  assistant to the camp director, head counselor, and EMT.  Jenn oversees the resident and day summer camps as well as our off-season camps. Jenn's younger sister and brother have both been campers before and her twin niece and nephew have attended day camp.
tel: 585-346-2243 ext. 106 email: jenn@campstellamaris.org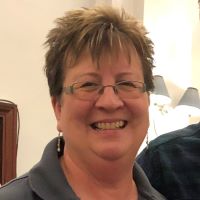 Karen Bell – Business Manager
Karen has worked for Camp for over 20 years. She began as the Camp Registrar in '99 and then took over as Office Manager in 2005 and then Business Manager in 2018. Karen found the job through an ad in the paper and never knew anything about Camp prior to working here! Her daughter was a camper here before working in the kitchen. Her son, Adam, started working in the kitchen and then worked his way up to Camp Director. Her granddaughter, Savannah attends Camp and her other two grandchildren plan to follow suit soon.
tel: 585-346-2243 ext. 105 email: karen@campstellamaris.org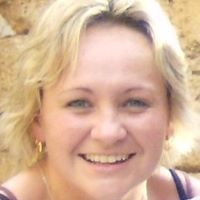 Diane Ackerman – Registrar/Camp Consultant
Diane began at Camp in 1997 as the Waterfront Director and then became the ABLE Director from 2003-2005. She took on the role of Camp Consultant/Registrar in 2010 and most recently became the Director of our School-age Program in 2016. Diane has two children, who currently attend both day camp and overnight camp.
tel: 585-346-2243 ext. 104 email: diane@campstellamaris.org
Laura Panipinto – Administrative Assistant
Laura has been working at Camp for four years and has lived in Livonia all her life. Her daughter Emma works at Camp during the summer and her daughter Leah has come as a resident camper for five summers. Laura's stepdaughter Brooklynne has participated both in 4 Day Stay and resident camp. Laura loves the relationships that are built with the community through Camp whether it be schools, garden clubs, or families.
tel: 585-346-2243 ext. 132 email: laura@campstellamaris.org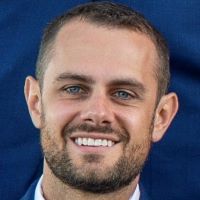 Chris Viscardi – Director of Group Services
Chris studied Physical Education and Health at Coastal Carolina University. He started working at Camp Stella Maris in 2012 as Adventure Specialist and Lead ABLE Facilitator. He currently oversees the off season facility rentals, team building programs and summer adventure staff. He also coaches football for Churchville Chili and enjoys kayaking, geocaching, traveling, and hiking in his free time. He was a presenter at the 2018 International Association for Challenge Course Technology in Fort Worth, TX.
tel: 585-346-2243 ext. 108 email: chris@campstellamaris.org
585-346-2243
4395 East Lake Road
Livonia, NY 14487
Camp Stella Maris of Livonia, Inc. is a registered 501(c)(3). EIN: 16-0743941