MAKING FRIENDS, MEMORIES, & MAGIC SINCE 1926
OVERNIGHT SUMMER CAMP
Registration begins Nov 1st for the following summer
THE SIGNATURE CSM EXPERIENCE
SUMMER 2024 DATES
For Ages 7-15
B Week (Jun 30- Jul 6) Fun, Friends & Fireworks
C Week (Jul 7- Jul 12) Knights of Mystery
D Week (Jul 14- Jul 20) Color Wars- FULL for boys & girls
E Week (Jul 21- Jul 26) Race to Space
F Week (July 28- Aug 3) Olympics Spirit- FULL for girls
G Week (Aug 4- Aug 9) Jammin for the Ham
H Week (Aug 11- Aug 17) Can You Break It?
I Week (Aug 18- Aug 23) Challenge Accepted
Click here for the full description of each week.
*Due to NYS Regents exams scheduled 6/14-6/26, our summer camp schedule starts and ends a week later. To keep the week letter consistent with the date year to year, 2024 begins with B week and ends with I week (but is still 8 weeks).
* Limited means less than 25 spots- updated M-F mornings.
SESSION LENGTHS – RATES

LONG WEEKS – B, D, F, and H run Sunday-Saturday        $880
SHORT WEEKS – C, E, G, and I run Sunday-Friday           $810
We work tirelessly to make CSM both the premier summer camp serving the greater Rochester area and keep it accessible to all families. Tuition assistance applications for the 2024 season will be available Nov 1.
Don't forget! You can put CSM on "layaway" and make payments throughout the year!
Come and tour the camp at our Open House June 2, 2024
LOOKING FOR MORE OPTIONS?
LIFE AT CAMP
An experience to remember for a lifetime! From first-timers to third generation campers, the Camp Stella Maris overnight camp offers a unique and exciting values-based camping environment. Children enjoy the outdoors, make friends, learn new skills, as well as challenge themselves spiritually, emotionally and physically – an opportunity for personal growth while having lots of fun!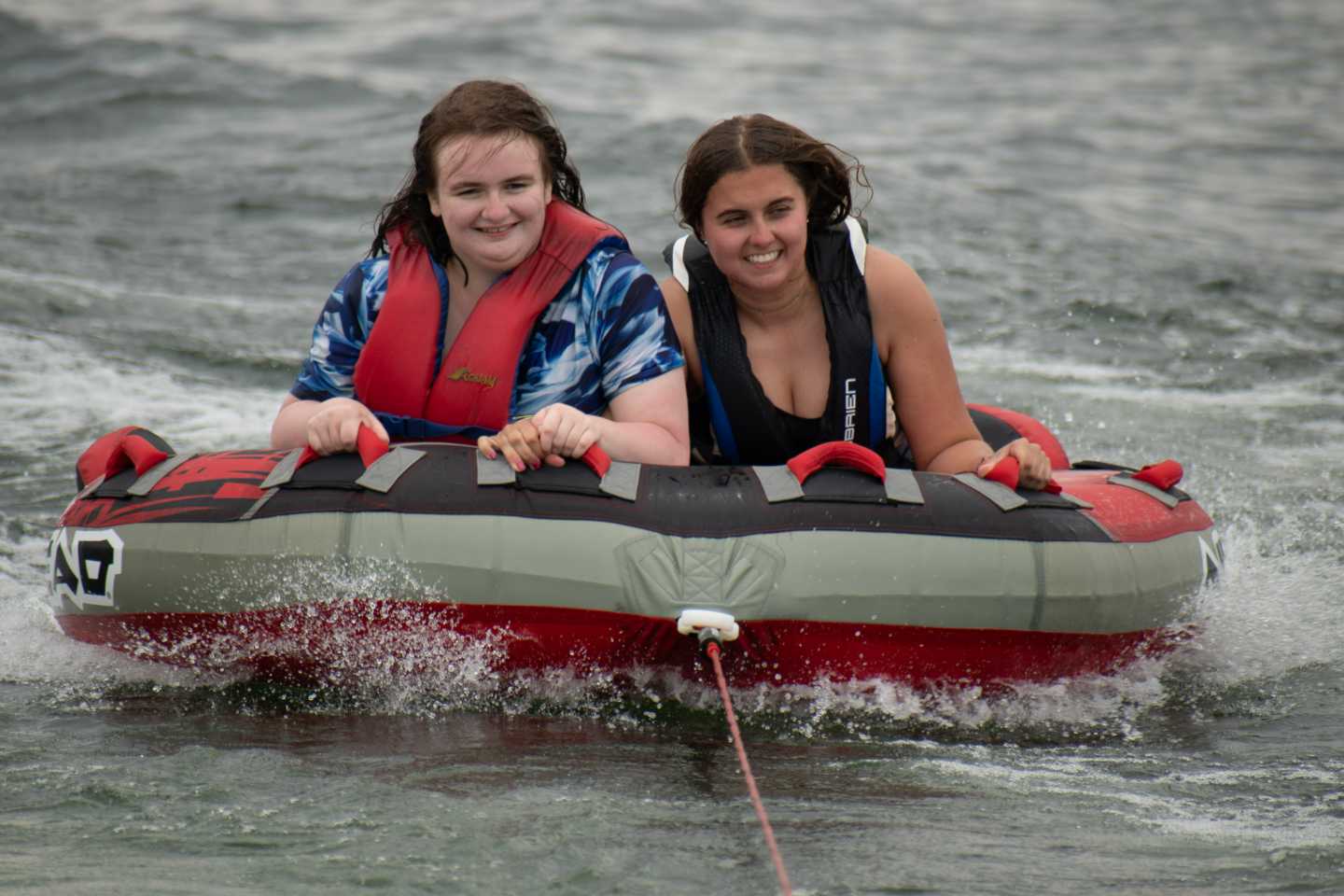 AGE APPROPRIATE CHOICES
Younger divisions rotate through our five program areas getting a taste of everything camp has to offer. Adventure, Arts and Nature, Ballfield, Spiritual, and Waterfront. Our older camper have a chance to specialize with more challenging options.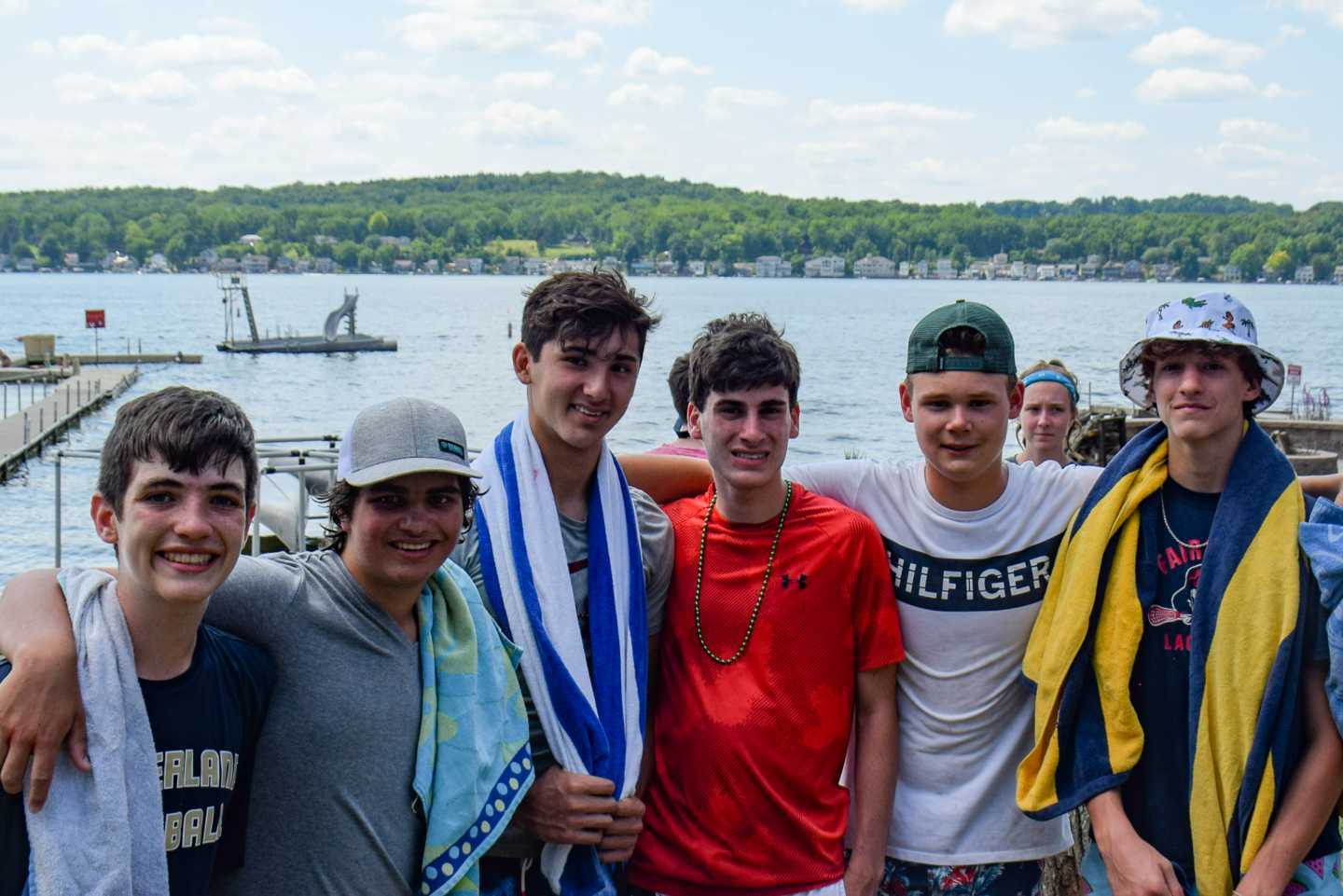 THE DAILY SCHEDULE
Morning Show Wakes Up Camp
Breakfast in Peggy's Café
Morning Periods
Lunch
Rest Hour
Mass or God Time (3 days a week)
Open Waterfront
Dinner
Open Ballfield
Night Program
Night Prayers & Flashlight Time
Options for All
Makerspace
Tie Dye
Swimming
Dodgeball
And so much more!
Older Camper Options
High Ropes
Pottery
Climbing Wall
Archery
And so much more!