MAKING FRIENDS, MEMORIES, & MAGIC SINCE 1926
OVERNIGHT SUMMER CAMP
THE SIGNATURE CSM EXPERIENCE
DATES & THEMES 2017

Jun 25-Jul 1  – A Week – Halloweek 
Jul 2-Jul 7  – B Week – Pokemon Showdown
Jul 9-Jul 15 – C Week – Camper vs Wild 
Jul 16-Jul 21 – D Week – Color Wars 
Jul 23-Jul 29 – E Week – CSM Investigators 
Jul 30-Aug 4 – F Week – Legoland CSM
Aug 6-Aug 12 – G Week – Starwars 
Aug 13-Aug 18 – H Week – The Great CSM Challenge
SESSION LENGTH & RATES

$635 LONG WEEKS – A, C, E, and G run Sunday-Saturday.
$605 SHORT WEEKS – B, D, F, and H run Sunday-Friday
**We work tirelessly to make CSM both the premier summer camp serving the greater Rochester area and keep it accessible to all families. Financial aid is available for all sessions through our campership fund. For more information click here.
COMPASSIONATE ROLE MODELS
TEEN LEADERSHIP PROGRAMS
LIFE AT CAMP
An experience to remember for a lifetime! From first-timers to third generation campers, the Camp Stella Maris resident camp offers a unique and exciting values-based camping environment. Children enjoy the outdoors, make friends, learn new skills, as well as challenge themselves spiritually, emotionally and physically – an opportunity for personal growth while having lots of fun!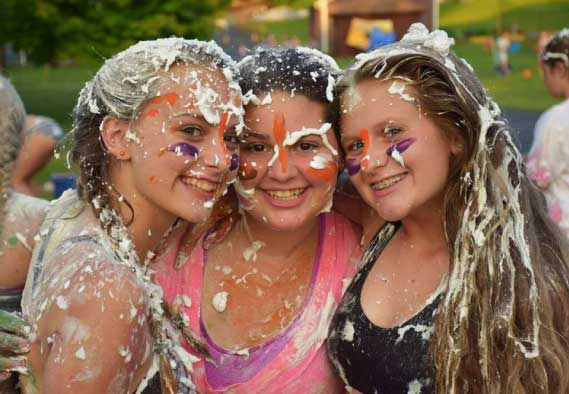 AGE APPROPRIATE CHOICES
Younger divisions rotate through our five program areas getting a taste of everything camp has to offer. Adventure, Arts and Nature, Ballfield, Spiritual, and Waterfront. Our older camper have a chance to specialize with more challenging options.
Options For All
Makerspace
Tie Dye
Archery
Dodgeball
And So Many More!
Older Camper Options
High Ropes
Water Skiing
Pottery
Climbing Wall
And So Many More!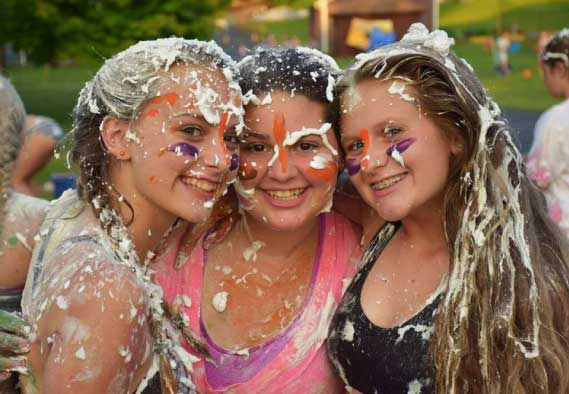 THE DAILY SCHEDULE
Morning Show Wakes Up Camp
Breakfast in Peggy's Cafe
Morning Periods
Lunch
Rest Hour
Mass or God Time (3 days a week)
Open Waterfront
Dinner
Open Ballfield
Night Program
Night Prayers & Flashlight Time
585-346-2243
4395 East Lake Road
Livonia, NY 14487
Camp Stella Maris of Livonia, Inc. is a registered 501(c)(3). EIN: 16-0743941