MAKING MAGIC SINCE 1926
SUPPORT CSM
CSM Forever
The Campaign for Camps Future
We need your help. We've made the difficult and heartbreaking decision not to run Camp this summer due to the COVID-19 pandemic. Our summer programs account for 89% of our annual revenue and the loss of those funds will have a lasting impact on Camp. While we have been able to cut expenses to the bare minimum, the loss is projected to be over $500,000 for the fiscal year of 2020.
CSM Forever was a campaign to fund capital projects, which would enhance the experience for our campers for years to come. Given the current circumstances, we think the name also describes our goal of ensuring Camp's financial viability through this current crisis.
Since 1926, we've been Rochester's premier summer camp. That's almost 100 years of fun. CSM Forever is about making sure that fun never ends – and keeps getting better. A fundraising campaign for current and future generations, CSM Forever will help preserve and perpetuate the Camp Stella Maris experience.
This campaign is for Ham Jams and mudslides, conquering the rock wall, and winning the Cross & Star award. It's for our three Hail Mary's, the thrill of midnight raids, and the quest to find the Underground Pool. It's to protect all of Camps beloved traditions, activities, and opportunities that evolve into lifelong values, skills, memories, and friendships.
SOME WAYS TO GIVE
Donate – Click HERE to donate any amount through PayPal Giving. Camp is not charged any processing fees when you use this option, but you need to have a PayPal account.
Venmo – Find us on Venmo at @CampStella-Maris, this option also saves us processing fees!
Donate – Click HERE to use our donation form and pay via credit card. When you checkout use "pay with debit or credit card".
Courtyard Brick – Click HERE to use our donation form to purchase a brick in our Riedman Courtyard. Select "pay with debit or credit card" if you don't have PayPal when you checkout.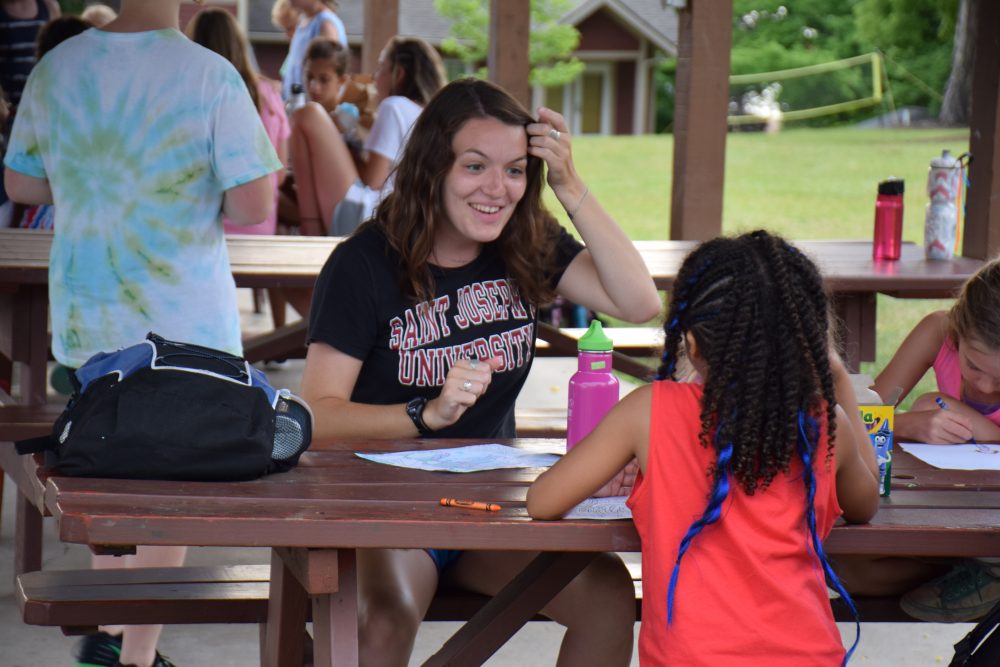 Donation Form
Camp Stella Maris is a registered 501(c)(3) and all donations are tax deductible. Thank you for your support.
585-346-2243
4395 East Lake Road
Livonia, NY 14487
Camp Stella Maris of Livonia, Inc. is a registered 501(c)(3). EIN: 16-0743941