MAKING MAGIC SINCE 1926
SUPPORT CSM
MAJOR GIFTS
We need your help closing the signifcant financial gap caused by the cancellation of our 2020 summer season
There is no easy way to say this: the cancellation of our 2020 summer season has put the future of Camp in jeopardy. Instead of celebrating all the fun memories we would have created this year, we are looking at our finances with great concern. We are praying we can identify some generous donors with the means and the will to help keep our beloved Camp operating. We simply cannot do it without more philanthropic support.
Our summer camp programs account for 89% of our annual revenue. While we used every creative means possible—pivoting to family camp, cutting expenses to the bare minimum, taking advantage of every COVID relief opportunity available to us—the loss is still projected to be over $500,000 for the last fiscal year. And we have no idea what the impact will be on 2021 operations.
Gifts can be made by check, credit card or through the PayPal Giving Fund
143 for CSM
We are so grateful to the 227 amazing people who made this effort such a success by donating $51,379
Summer 2020 will always be a part of Camp Stella Maris' story. It will be remembered as the first summer in 94 years that we did not run a traditional summer camp program. More importantly, though, it will be remembered for the tireless efforts of staff, alumni, and friends of CSM that helped us to get through a challenging season. By donating $143 or more, you will become part of a special group of donors, community members, and friends who will be forever remembered for their commitment to helping CSM weather the impacts of this crisis.
This support will be recognized in a number of different ways, including iconic CSM 143 decals, patches, and shirts as well as  a mural on the grounds of Camp. This mural will be made of tiles that represent your donation, and help us to tell the story of the love that the CSM community shares with one another. Please join us in sharing the love with future generations of CSM campers.
SOME OTHER WAYS TO GIVE
Donate – Click HERE to donate any amount through PayPal Giving. Camp is not charged any processing fees when you use this option, but you need to have a PayPal account.
Venmo – Find us on Venmo at @CampStella-Maris, this option also saves us processing fees!
Donate – Click HERE to use our donation form and pay via credit card. When you checkout use "pay with debit or credit card".
Courtyard Brick – Click HERE to use our donation form to purchase a brick in our Riedman Courtyard. Select "pay with debit or credit card" if you don't have PayPal when you checkout.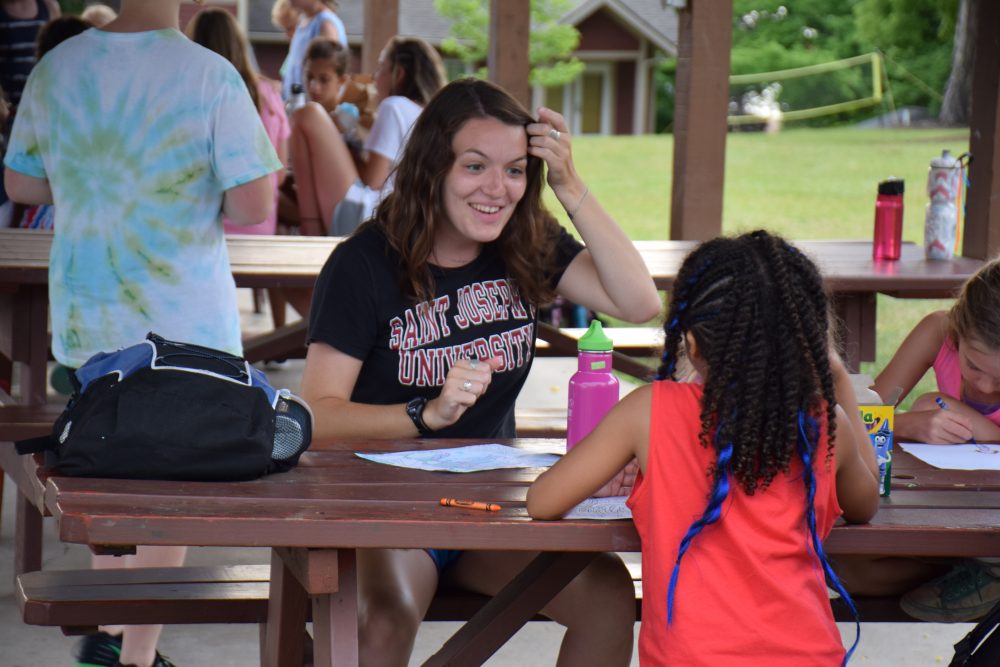 Donation Form
Camp Stella Maris is a registered 501(c)(3) and all donations are tax deductible. Thank you for your support.
585-346-2243
4395 East Lake Road
Livonia, NY 14487
Camp Stella Maris of Livonia, Inc. is a registered 501(c)(3). EIN: 16-0743941