OVERNIGHT CAMP
FREQUENTLY ASKED QUESTIONS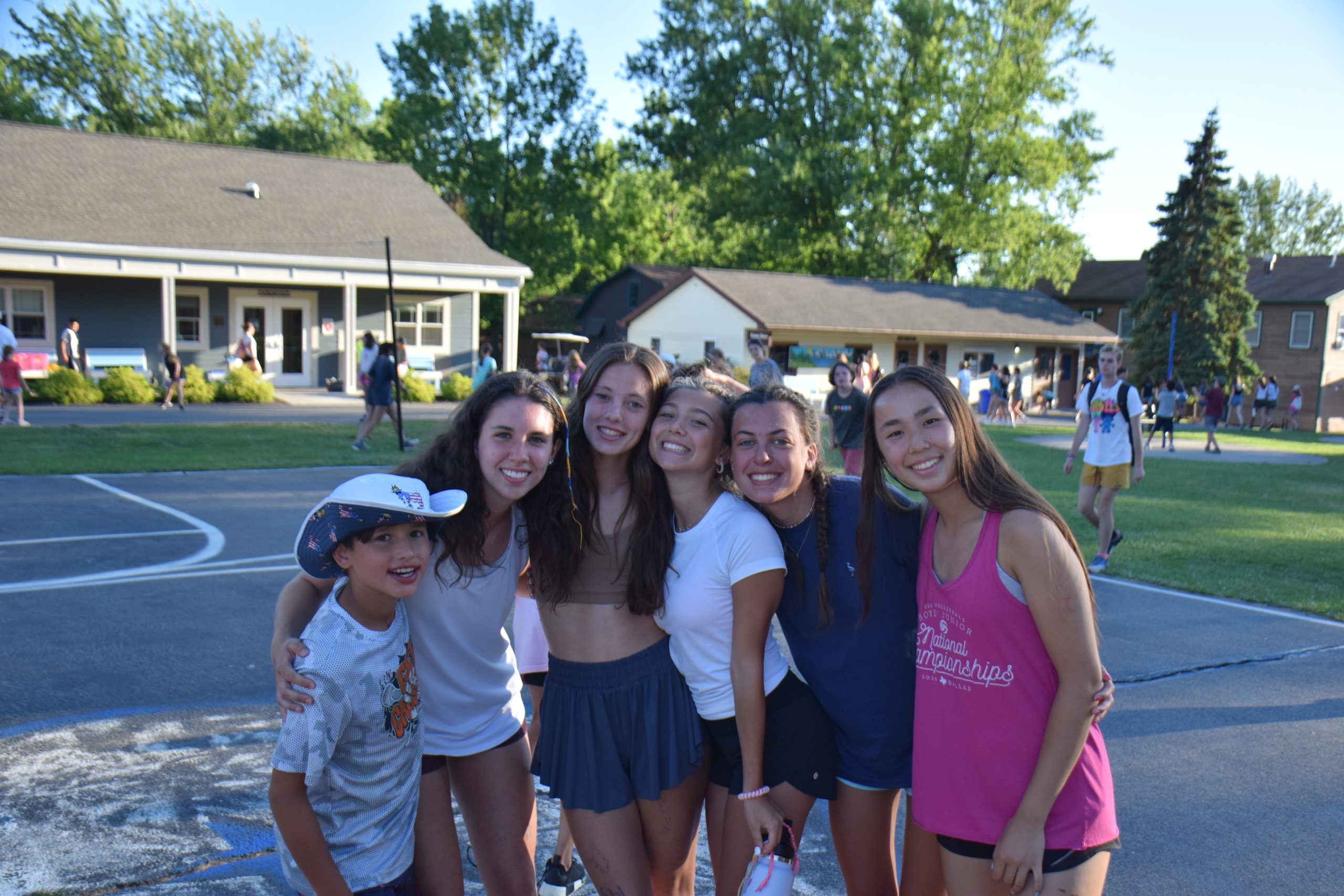 CAN MY CAMPER REQUEST A CABINMATE?
Yes, every camper has the option to list one cabinmate request. 
Important* You must ask that camper to also request you, we will not consider non-reciprocal requests. We cannot share cabin placements or cabin request info prior to your child arriving at camp.
Cabinmate requests should be of similar age, if they are not, the older camper will always move down to a younger cabin, if the request is honored. 
This request is to be in the same cabin, not in the same bunk bed. A bunk lottery is held upon arrival to the cabin. 
We make no guarantees when it comes to cabinmate requests but work hard to accommodate everyone. Feel free not to request anyone! Camp is a great place to meet new friends.
Cabinmate requests can be made during the time of registration on the camper application. Requests can also be made at later date.
WHAT IS A CAMPER'S TYPICAL DAILY SCHEDULE?
7:30-8:45 am
Morning Routine (Breakfast Hygiene, Medications)
9:15 am-12:30 pm
Area Programming
(Area Include: Arts, Ballfield, Spiritual, Waterfront)
12:20 pm – 1:30 pm
Lunch & Rest Time
1:00 -5:15
Area Programming (including waterfront)
5:20 – 6:30 pm
Dinner
6:30-7:20 pm
Open Ball Field
7:30-8:30 pm
Evening Program
8:30-10:00 pm
Night Routine (Hygiene, Medications, Night Prayers)
9:00 -10:00 pm
Lights out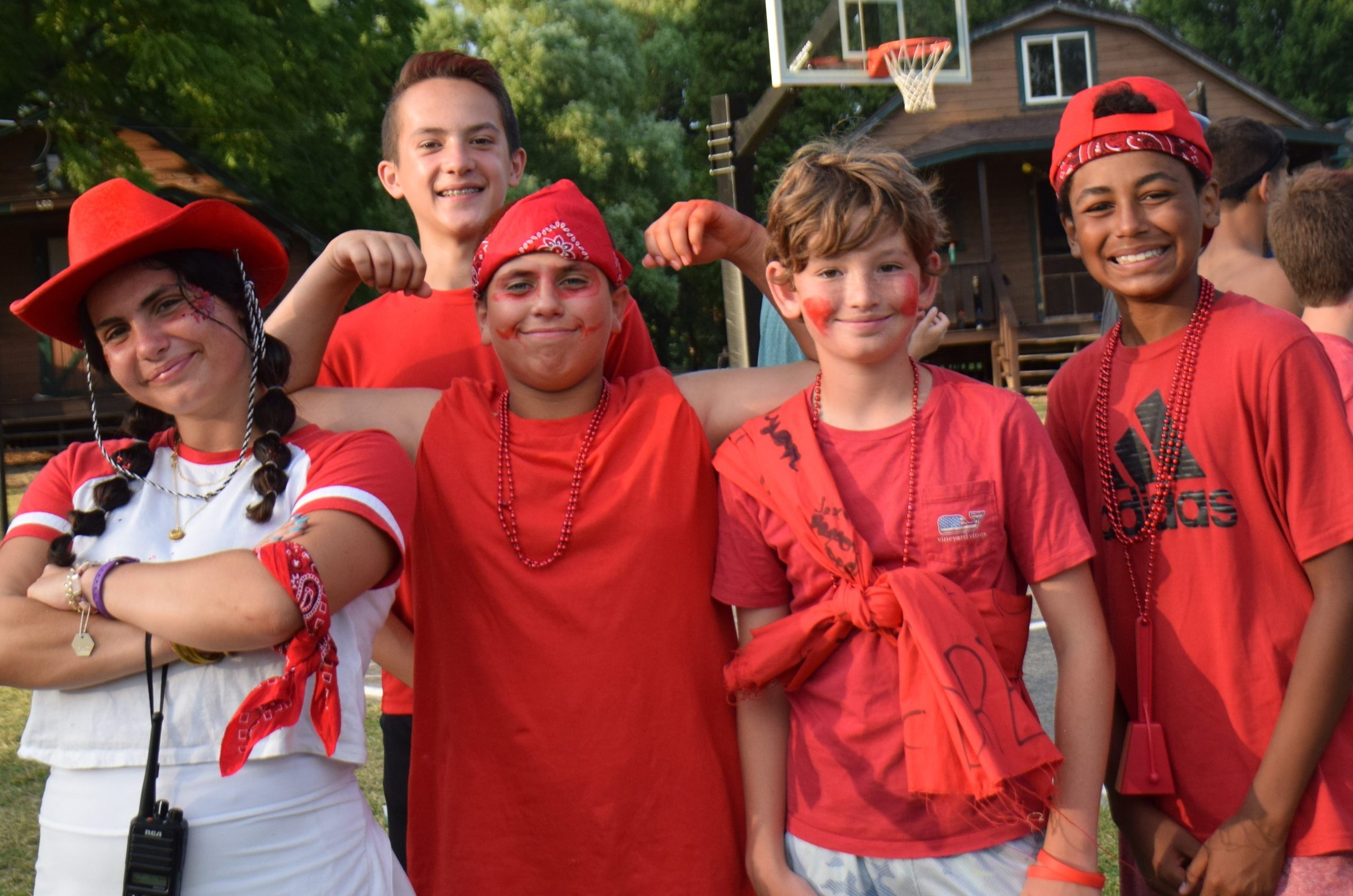 WHAT ARE THE PICK UP & DROP OFF TIMES?
Drop off times depend on the first letter of the Camper's last name (see below)

A – L: 2-3 pm
M-Z: 3-4 pm
| | | |
| --- | --- | --- |
| Week | Drop off* | Pick up |
| A: June 25-July 1 | Sunday: 2-3 & 3-4 pm | Saturday: 9-10 am |
| B: July 2-7 | Sunday: 2-3 & 3-4 pm | Friday: 5-6 pm |
| C: July 9-15 | Sunday: 2-3 & 3-4 pm | Saturday: 9-10 am |
| D: July 16-21 | Sunday: 2-3 & 3-4 pm | Friday: 5-6 pm |
| E: July 23-29 | Sunday: 2-3 & 3-4 pm | Saturday: 9-10 am |
| F: July 30- August 4 | Sunday: 2-3 & 3-4 pm | Friday: 5-6 pm |
| G: August 6-12 | Sunday: 2-3 & 3-4 pm | Saturday: 9-10 am |
| H: August 13-18 | Sunday: 2-3 & 3-4 pm | Friday: 5-6 pm |
WHAT SHOULD MY CAMPER PACK FOR CAMP?
Space is limited in the cabins; therefore, we recommend you do not over pack and limit luggage to one piece.  Please make sure all items are labeled with your camper's name. We have wagons to borrow, if needed, to help move belongings to your cabin. Printable packing list

Clothing
t-shirts/sweatshirts/long-sleeved shirts                                                                                      
shorts/pants/sweatpants
undergarments
socks
bathing suits
pajamas
laundry bag/garbage bag (for dirty clothes)
Shoes
Sneaker (required)
Water shoes
Crocs/Flip flops (shower shoes)
Cabin Gear
Pillow/sleeping bag or sheet/blankets (twin sized)
Twin-sized fitted sheet
Flashlight/reading light
book/sudoku/mazes/coloring books etc. (to help fall asleep at night)
Snacks & candy
Water bottles
Sunscreen/bug spray
Shower/Personal Stuff
Bath towels
Beach towels
Wash cloths
Toothbrush/toothpaste
Soap or body wash/shampoo/conditioner
Deodorant
Brush/hair ties
Shower caddy with holes/something to carry shower stuff in
Contacts/glasses
Feminine products
Optional Items
White t-shirt to be tie-dyed
Lacrosse stick, football, etc.
Battery powered fan
Raingear/ windbreaker
Black pens/markers to write home (hard to see pencil) & paper
Email response paper (from the parent porta/online community) or self-addressed envelopes.
Comfort items (stuffed animal, journal, etc.)
Sunglasses/hat
Medicine *to be store in the health center*
Lotion
Extra batteries (flashlight & fan)
What not to pack
Any items of high personal or monetary value
Cell phones
Money
Extension cords/outlet strips
Electric fans
Any device with Wi-Fi, 5G or other internet capabilities (tablets, iPads, Kindles, etc.)
Valuables (watches, jewelry, etc.)
Pocket knives/lighter
A note on cell phones: We whole-heartedly believe in the benefits of unplugging at camp and ask that you respect this policy. Camp Stella Maris is a unique setting where kids are given the valuable resource of belonging to a community of their own. A community in which kids interact face-to-face, with positive role models who have time to listen, talk, relax, and reflect. CSM provides a safe environment that allows kids to learn what positive things to say and do when they make mistakes and face challenges. Suspending electronic interactions teaches kids not only how to read facial emotions and non-verbal cues, but how to make social adjustments to new and different people. We believe campers do their best when they are fully invested in the camp experience, and they can experience camp independently. We have often found that this separation can be harder for our parents than our campers. We encourage you to talk to your camper ahead of time about ways they can share their camp experience. Letters, journaling, and photographs are some great ways to connect while apart.
Packing Tips
Have your camper pack with you. Not only will this build excitement (especially if there might be potential homesickness), but also accountability. You won't be there to help find a missing sock, so this is a great opportunity to work on responsibility and taking care of their belongings.

Make sure your younger camper can open all shower bottles and know how much to use.

For younger campers, we recommend packing a change of clothes for each day in separate zip lock bags.

Bath and beach towels? Yes, maybe 2 of each. Beach towels tend to get sandy & dirty.

Extra socks & underwear – you can never have enough dry socks (or underwear)!

A couple of swimsuits – putting on a wet swimsuit is the worst!

Extra sheets and/or blankets for accidents at night.

Whatever you decide to pack in, remember you have to carry it to and from your vehicle. We recommend plastic totes (some have wheels)! Cabins floors may get dirty, wet, and sticky. There is no right or wrong, make it practical and easy for your camper to get in and out of. We have wagons to borrow if needed.

Candy? Really? YES! Think: baseball cards – campers get to know each other by trading/sharing their candy & snacks. Please no melty stuff – cabins can get very toasty.

If you want it back – label it!
Lost and Found
CSM is not responsible for lost or damaged clothing or equipment.

We encourage parent/guardian to check cabin clotheslines and CSM's lost & found areas prior to departure.

Please make sure to pick up your camper's medications at the Health Center.

We will hold lost & found items until October. Please call the main office if your camper is missing something.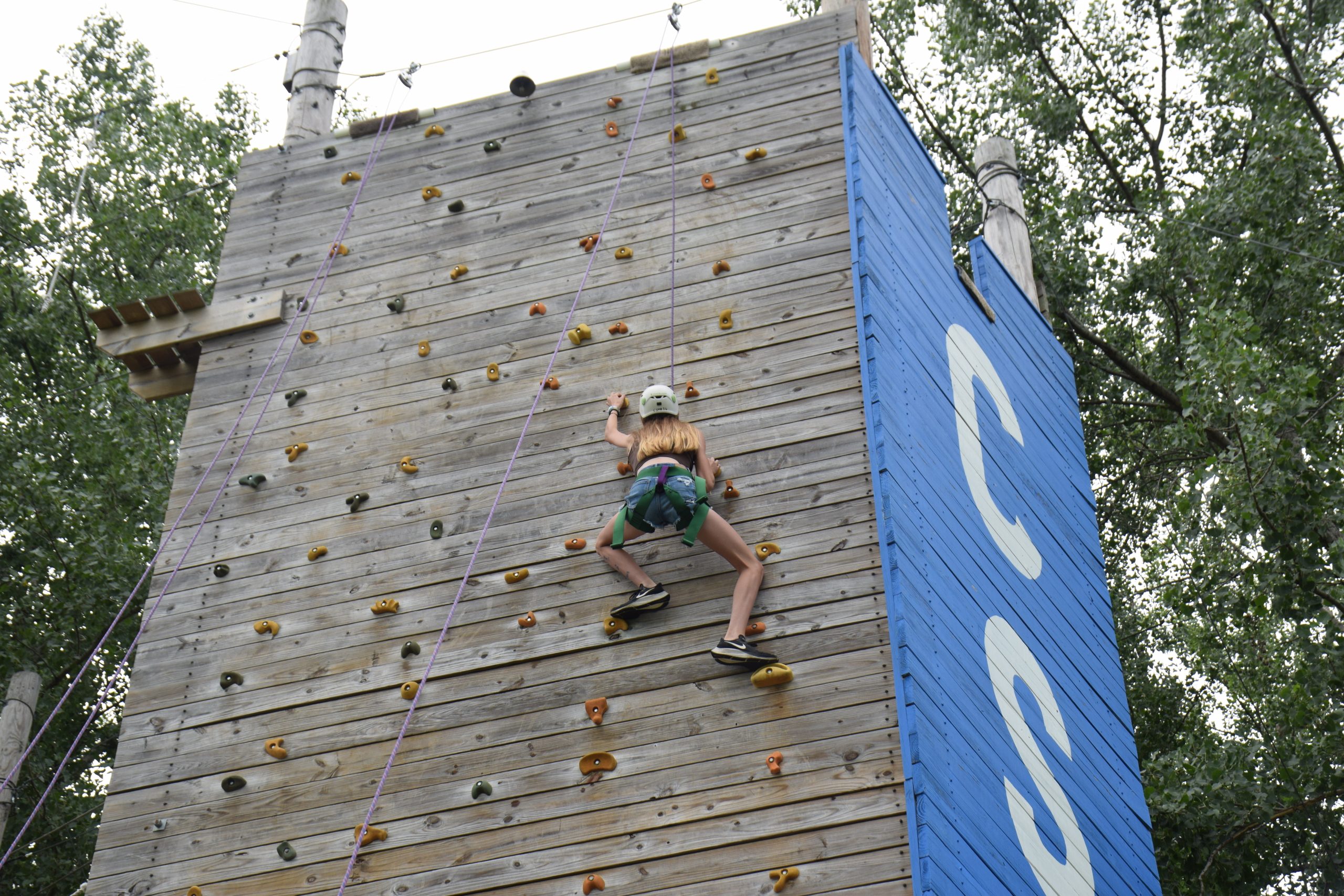 WHAT IS THE REFUND/CANCELLATION POLICY?
Cancellations prior to June 1, 2023, a full refund, less your deposit, will be issued.
Cancellations on or after June 1, 2023, no refund will be issued.
We know that schedules can change at the last minute. If something comes up on or after June 1, give our office a call and we'll work with you to get your camper into another week if there is an open spot.* If for some reason we can't, we'll keep that money on your family account for up to one year.**
In the case of an injury or serious illness that prevents your camper from attending their session we'll work with you to get your camper into another week, if there is an open spot, and a doctor has cleared them to participate. If for some reason we can't, we'll keep a credit on your family account for up to one year. Refund considerations, less the deposit, may be made. A signed letter from the acting physician stating the camper's inability to participate in camp activities will be required.
Campers leaving early or arriving late for their session will not receive a refund or prorated fee.
*Some sessions close before June 1. Registrant will be responsible for cost of any applicable fee difference.
**Registration fee less the non-refundable deposit will be credited to your family's account for up to one year from the change request date. The credit may be used towards any camp that we offer within that year.
***This policy is for summer camp and year round programs and camps may have a different policy.
DO YOU OFFER FINANCIAL ASSISTANCE?
Yes! During the registration process, you can request a campership application. This application will be sent once the deposit is received.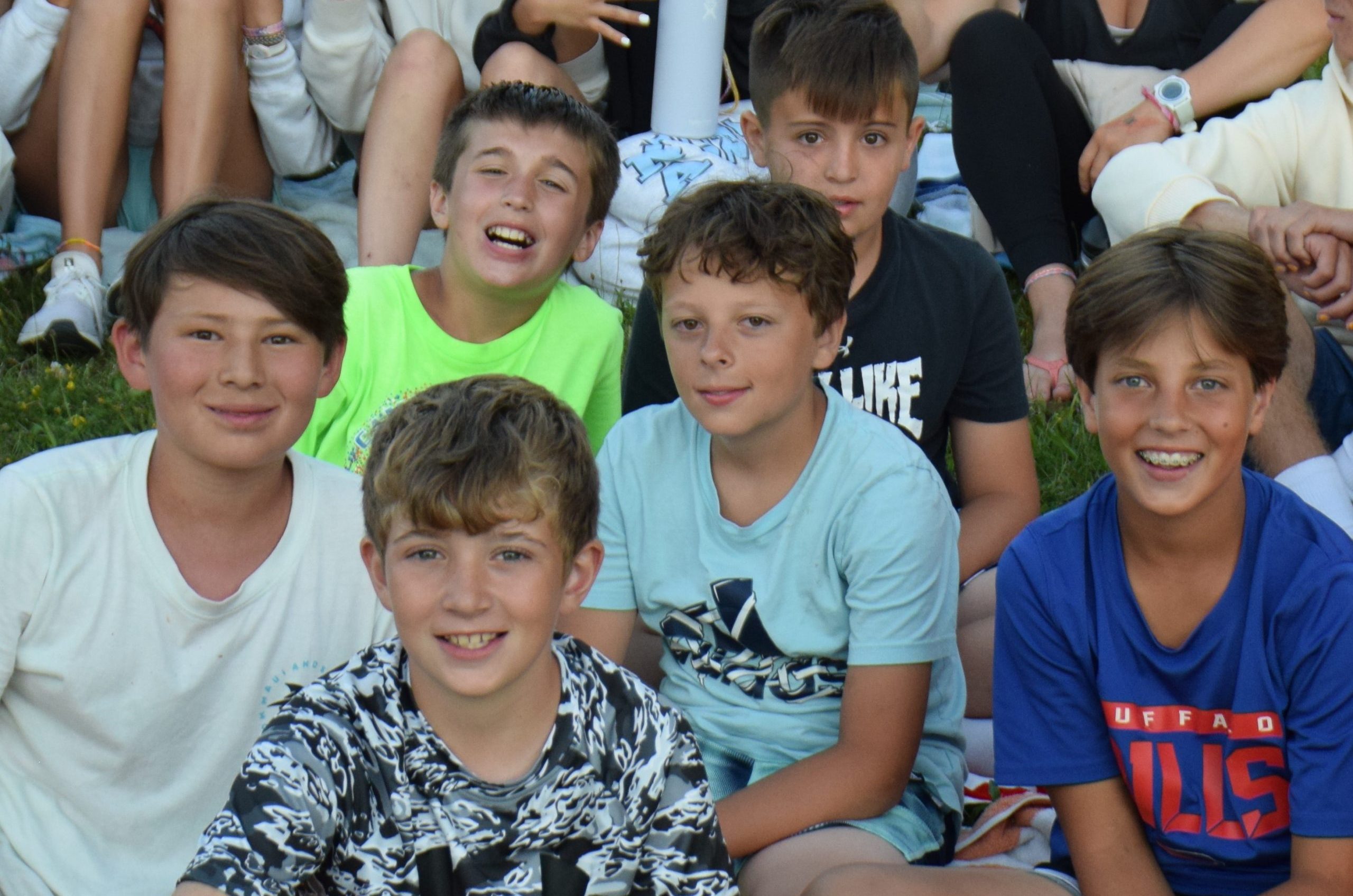 WHAT IS THE SUMMER CAMP PAYMENT POLICY?
A deposit of $75/camper per session is required at the time of registration.
All registrations must be paid in full by June 1, 2023.
Registrations with unpaid balances cannot be guaranteed after June 1, 2023.
Final payments made by check must be postmarked by May 25, 2023.
WHAT IF MY CAMPER HAS DIETARY RESTRICTIONS?
A menu will be emailed the week prior to your camper's arrival.
We do provide multiple food options each meal including gluten free, vegan and vegetarian.
If your camper has special dietary concerns, please contact Diane 585-346-2243 ext 104 or by email [email protected]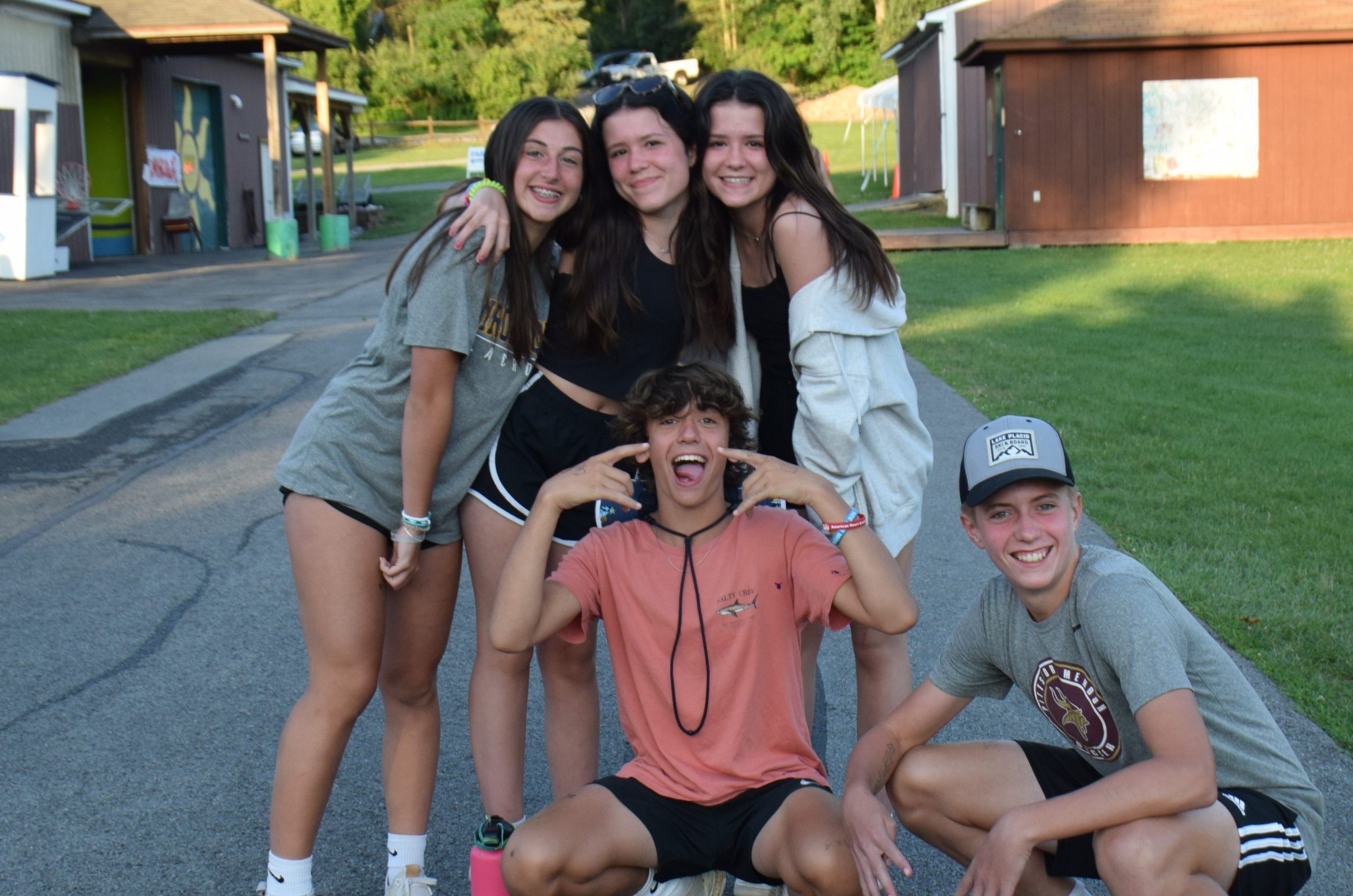 HOW DO I COMMUNICATE WITH MY CAMPER?
We encourage parents to write their campers! We encourage campers to do the same, but don't require them to do so. Not receiving written communication from them probably means they are having a great time.
Postal Mail
OR
Email
The ONLINE COMMUNITY is a service that, for a fee, provides an opportunity to send and receive letters to and from your camper. More specific information is sent to families prior to arrival.
In case of a true emergency and to reach someone ASAP, please call 585-613-2175.
ARE CAMPERS ALLOWED TO BRING THEIR CELL PHONES?
No. We believe there are numerous benefits to having campers unplug for the week and therefore have a no phone policy at Camp. We have found that campers do their best when they are fully invested in Camp and can experience Camp independently. Some of the benefits of unplugging that we've seen as camping professionals is a willingness to engage with peers, try new things, and step outside their comfort zones in many different ways.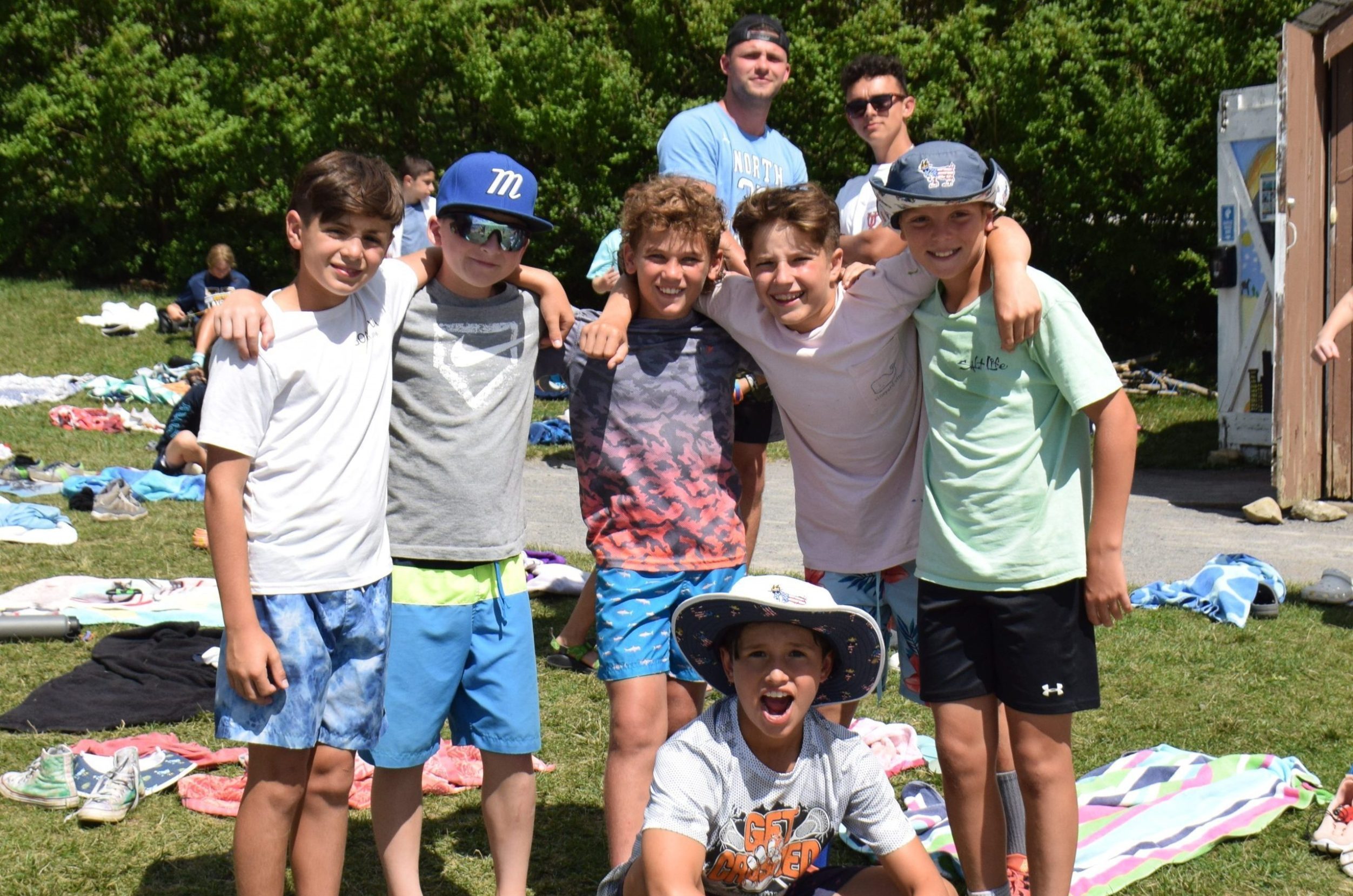 WHAT IS THE PROCEDURE IF A CAMPER IS HOMESICK?
Homesickness is a very natural part of the camp experience. It is normal for campers to miss home. Our counselors are trained to work with campers that may be struggling with homesickness. This usually involves distraction techniques with activities and friends.
If our methods are not successful a counselor will call home and ask for advice.
Our goal is for campers to have a positive and successful experience at CSM. Sometimes, it just isn't the right time, and a camper will go home. Focus on the positive and encourage your camper to try camp again next year.
WHAT VACCINATIONS ARE REQUIRED TO ATTEND CAMP?
CSM requires the same vaccinations that are required to attend public school.
We do not require the COVID-19 vaccine. (if the health dept. changes their requirements, we will as well)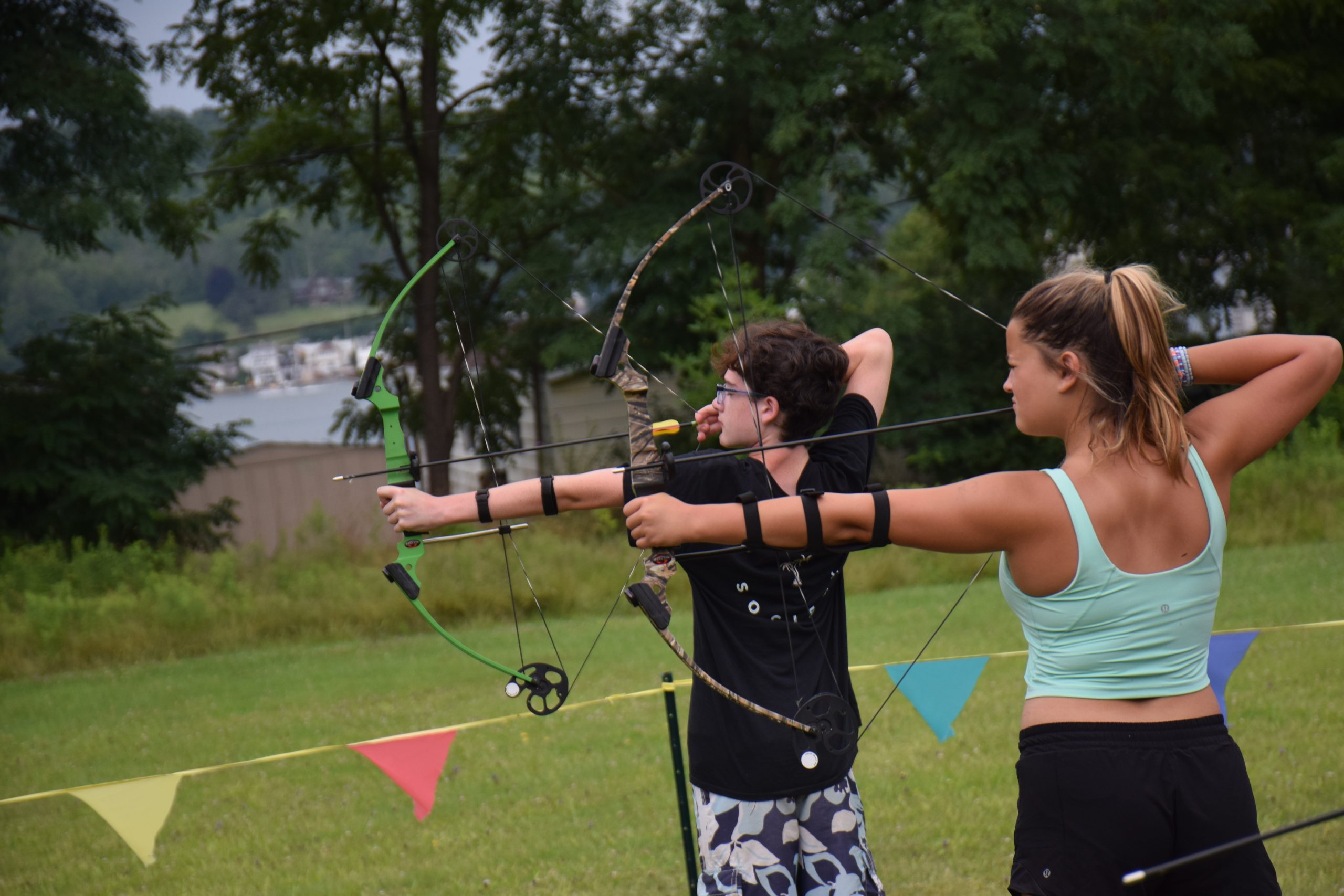 ARE CAMPERS REQUIRED TO SWIM DAILY?
Campers must swim check, however during waterfront time there are various activities other than swimming.
IS THERE A SWIM CHECK REQUIREMENT?
Yes! The Department of Health requires all campers to swim check yearly.
This ensures that campers have demonstrated the skills needed to swim in a section safely.
Once registered, more specific information regarding sections and skills required can be found in the parent portal.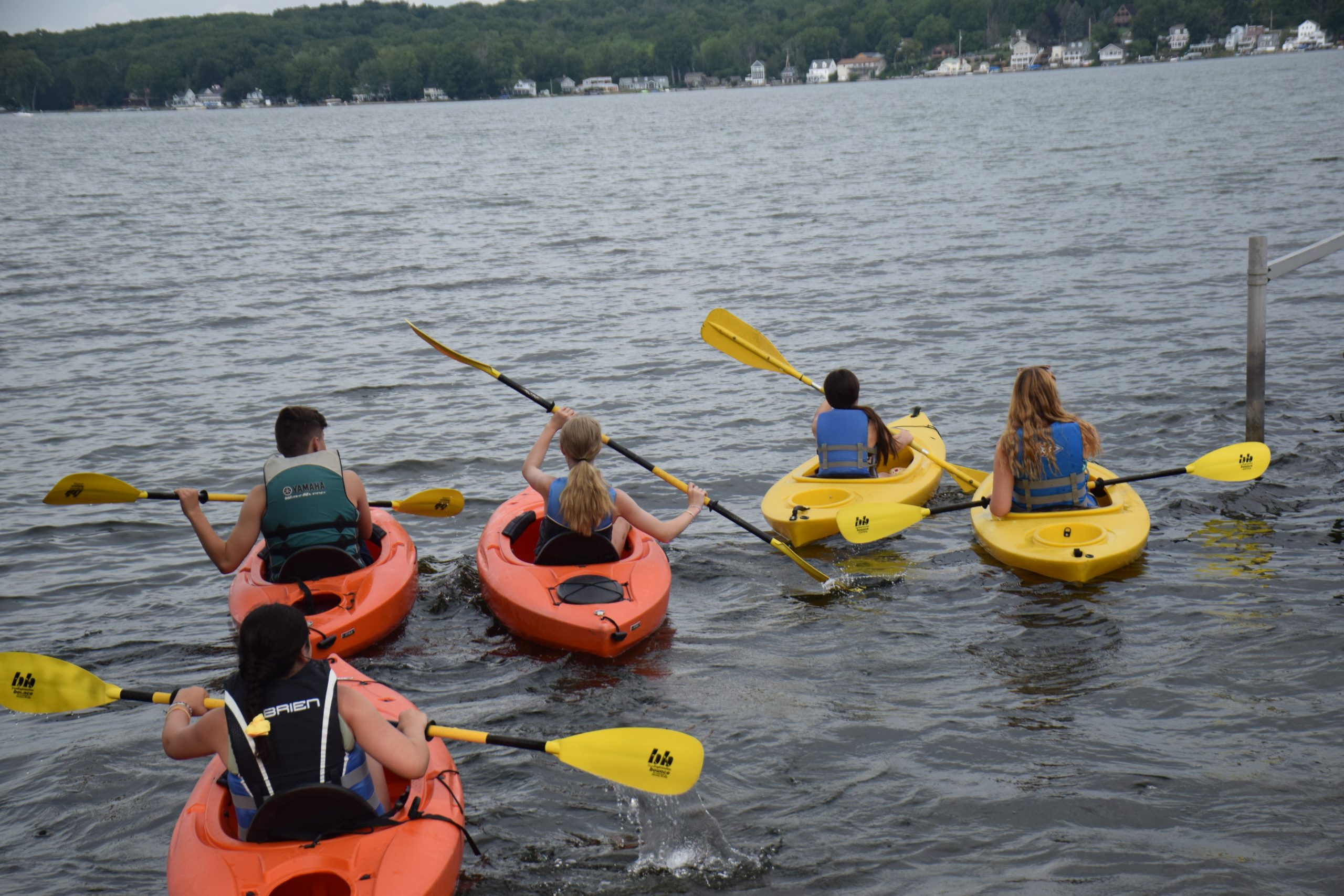 CAN YOU ATTEND CSM IF YOU ARE NOT CATHOLIC?
Yes, Camp Stella Maris is non-conversional and campers are not required to be Catholic. CSM is a self-governing and self-supporting entity that follows the Catholic faith. Campers attend a kid-friendly Catholic Mass 2 times each week. Our spiritual program teaches values and lessons that can be applied throughout our lives regardless of where each person is in their faith journey. 
IS MY CAMPER A GOOD FIT FOR STELLA MARIS?
We stand strong in our belief that all campers have the right to attend camp and we welcome all campers that meet our eligibility criteria into our programs. Just as the benefits of a positive camp experience are vast and indisputable, the effects of a negative camp experience can be detrimental. We have found the two leading causes of a negative camp experience are campers not being ready and CSM not being the best fit for a particular camper. The eligibility criteria is a tool for families to help decide if their camper is ready to attend, including determining if CSM is a good fit. Our staff is committed to working with camper families and welcome conversations about their particular camper's circumstances.
For our full explanation on camper eligibility criteria click here.
CAN I PICK UP MY CAMPER EARLY?
Yes. You MUST contact the office to pick up your camper at a different time then their scheduled pick up time. 585-346-2243
585-346-2243
4395 East Lake Road
Livonia, NY 14487
Camp Stella Maris of Livonia, Inc. is a registered 501(c)(3). EIN: 16-0743941